Calabria
Calabria is at the toe of the Italian boot, in Southern Italy.
It's enclosed between two seas: the Tyrrhenian Sea and the Ionian Sea, and is bordered by Basilicata in the North, while in the South its separated from Sicily by the Strait of Messina.
The region Capital is Catanzaro and the other provinces are Reggio Calabria, Cosenza, Crotone and Vibo Valentia.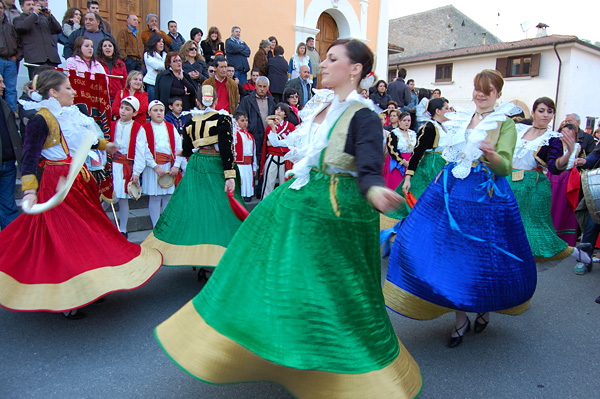 Every city in Calabria is rich in attractions.
Cosenza, formerly known as "Athens of Calabria", boasts one of the biggest collections of prehistoric bronzes, housed in the Archaeological Museum.
Reggio Calabria houses the famous Riace bronzes (V century BC) and according to the poet D'Annunzio, its promenade is the "most beautiful Italian kilometer".
Vibo Valentia is located in a wonderful panoramic spot as you can see the snow-capped of Mount Etna! It is the ideal starting point to explore the beautiful Tyrrhenian coast.
Crotone was founded in the VII century BC by the Greeks. It keeps many architectural traces, like the IX century Cathedral. Lots of lovely beaches around, like Capo Rizzuto.
Catanzaro is known as the city of the 3 Vs: V as Saint Vitaliano, the Patron celebrated in July; V as Velvet, as it was an important centre for the production of velvet, silk and damasks; V as wind ("vento" in Italian), because of the breezes coming from the Ionian Sea and the Sila Mountains.
UNESCO INTANGIBLE CULTURAL HERITAGE OF HUMANITY IN CALABRIA
'Varia di Palmi' in Palmi
THE MOST BEAUTIFUL VILLAGES OF ITALY IN CALABRIA
In the Province of Cosenza:
Altomonte (the Angevin dream)
Aieta (the small Calabrian capital of the Renaissance)
Buonvicino (Good neighborly relations)
Civita (Albanian traditions)
Fiumefreddo Bruzio (decadence and rebirth by the Tyrrhenian Sea)
Morano Calabro (the nativity scene of Pollino)
Oriolo (A village to be saved)
Rocca Imperiale (Where lemons bloom)
In the Province of Crotone:
Caccuri (Between Sila and Ionio)
Santa Severina (Byzantine and Norman splendor)
In the Province of Reggio Calabria:
Bova (twice Greek)
Chianalea di Scilla (the small Venice of the Tyrrhenian Sea)
Gerace (the cliff where the sparrowhawk laid)
Stilo (the town of Sun)
In the Province of Vibo Valentia:
Tropea (Where no one is a foreigner)
AUTHENTIC VILLAGES OF ITALY IN CALABRIA
In the Province of Catanzaro:
Cicala
Miglierina
Serrastretta
In the Province of Cosenza:
Albidona
Alessandria del Carretto
Canna
Casali del Manco
Cerisano
Laino Borgo
Laino Castello
Mendicino
Montegiordano
Rende
Roseto Capo Spulico
San Lorenzo Bellizzi
Saracena
Zumpano
In the Province of Crotone:
Melissa