Fortress of Civitella del Tronto
The Fortresss and its Musuem in Civitella del Tronto to visit in the province of Teramo.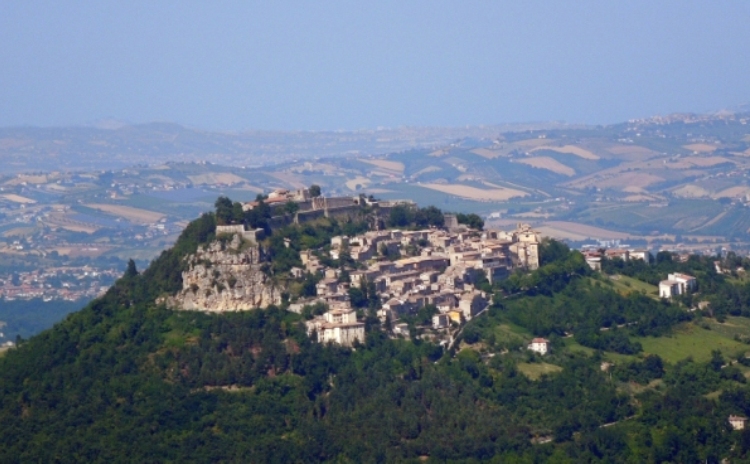 The Fortress of Civitella del Tronto is one of the largest and most important military strongholds in Europe and is situated on the top of a rocky cliff at an altitude of 600 m, a strategic location to control the borders between the Kingdom of Naples and the Papal State.
It is about 500 metres long, for a total surface of 25,000 square metres
The first building dates back to the Middle Ages, but it was renovated by Philip II of Spain in the second half of the 16th century and subsequently by the House of Bourbon (1734). In 1861 – year of the Italian unification – it was completely abandoned.
After long renovation works, the fortress is now open to the public. Visitors can see the big place-of-arms, tanks, ramparts, the ruins of the Governor Palace, barracks and St. James church.
Ancient weapons and maps are on display in the museum of ancient arms.
USEFUL INFORMATION
The fortress is open all year long.
Opening hours: opening hours change throughout the year. Check the website>>>
Entrance with a fee>>>
It is recommended to wear a safety mask and to keep an interpersonal distance of at least 1 meter.
For more information and booking please call +39 320 842 4540 or send an email>>>
Would you like to know better the Fortress? Enjoy a VIRTUAL TOUR >>>
(photos: Fortress of Civitella website)

ARE YOU IN ABRUZZO?
See what else you can do or see in Abruzzo>>>
Do you know the traditional dishes in Abruzzo? Click here>>>

More Information >>>