Carnival in Aliano
In Matera province. From Sunday, February 17 to Tuesday, March 5, 2019.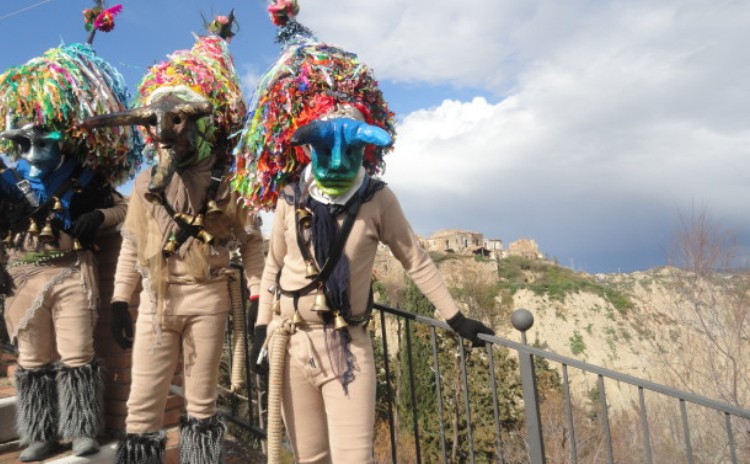 The Carnival in Aliano is celebrated in 5 days, on Sunday, February 17 and 24, Sunday, March 3 and on the day of Mardi Gras, on Tuesday, March 5, 2019.
On Saturday, March 2, Samugheo masks, the traditional Sardinian carnival masks, take part in the Carnival in Aliano for the first time as a way of sharing and comparing two different regional identities.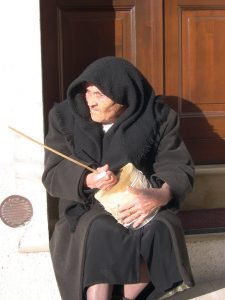 During this Carnival in the streets of Aliano, a small town of Basilicata classified among the "Authentic villages of Italy", wander the so-called "cornute" Masks, goofy figures that evocate demonic creatures with colorful big hats, who walk in the village streets along the sound of accordions and cupa cupa, and so arising an improvised comedy called "Fras",
During Aliano's Carnival parades also masks of the neighbouring villages participate.
As any traditional feast, this is a great opportunity to taste some typical local food.
Go to the website Carnival in Aliano