Casa Noha – Matera
Immersive journey to discover the millenary history of Matera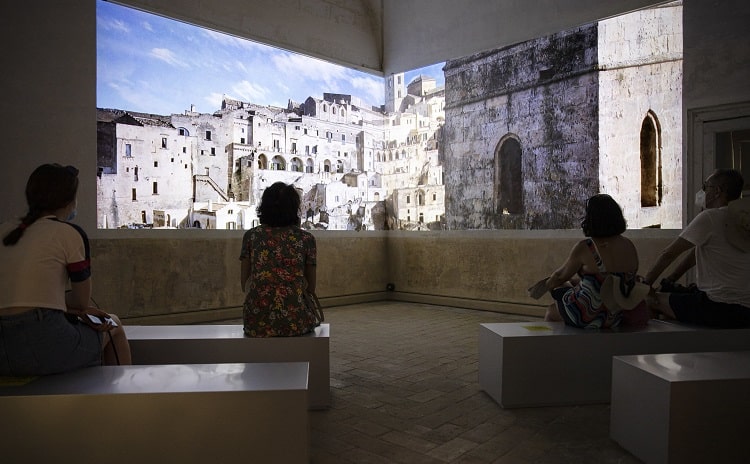 Immersed in the Sassi of Matera, Casa Noha is a cultural heritage of FAI (Fondo Ambiente Italiano), the National Trust for Italy.
Casa Noha is a noble palace from the 1500s once belonged to the ancient noble Noha family. The building is located two steps away from the Duomo inside the Civita, the natural fortress that was once fortified separating the two ancient districts of Matera, Sasso Caveoso and Sasso Barisano.
The House, a brilliant example of private tuff architecture of the Sassi di Matera, was donated to FAI in 2004 by Fodale and Latorre family from Matera who had lived there until a few decades ago.
After a careful restoration, visitors come into the rooms with vaulted ceilings, and can immerse themselves in the millennial history of Matera thanks to a multimedia movie entitled "The invisible stones. Extraordinary journey into the history of Matera" projected on the walls, ceilings and even on the floors.
USEFUL INFORMATION
Opening hours>>>
Entry with a fee>>>
It is recommended to wear a safety mask and to keep an interpersonal distance of at least 1 meter.

DO YOU WANT TO DISCOVER UNUSUAL MUSEUMS?
See a selection of Theme Museums throughout Italy>>>
Photos from the Facebook page of Casa Noha
More Information >>>