Varola Festival in Melfi
22-23 October 2022. Celebration of the famous Marroncino del Volture chestnut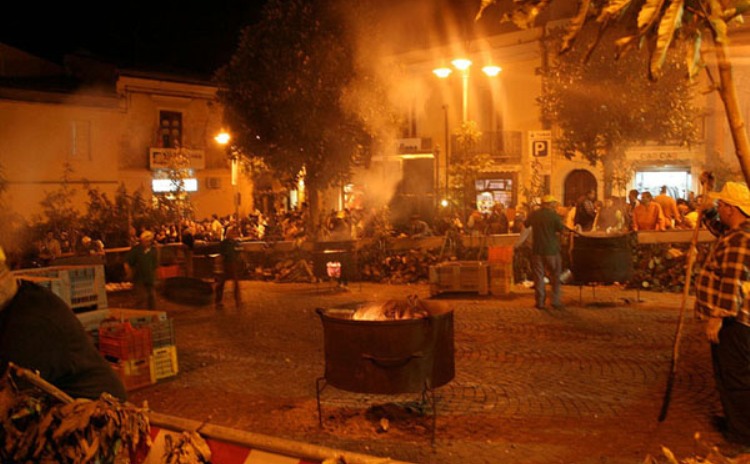 On the second-last weekend of October, (in 2022 on October 22nd and 23rd) takes place the 61st edition of Varola Festival.
During the Festival the streets of the center of Melfi turn into a big forest. In the wooden booths similar to mountain lodges, visitors can taste many different products made with chestnuts: castagnaccio (a chestnut flour cake), chestnut ice cream, chestnut beer, pasta made with chestnut flour, chestnut sauce for meat and even pizza with chestnuts!
In addition, the Aglianico del Vulture, the DOCG red wine produced in the Vulture area of Basilicata.
The chestnut known as Marroncino del Vulture will soon be awarded the PGI certification (protected geographical indication) for its undisputed quality. It grows in the Melfi area, which is mostly covered with chestnut trees that are said to have been imported by Emperor Frederick II from Turkey.
In addition to chestnuts, the stars of the festival, folk and music bands in the streets of Melfi to entertain the tourists.
What is Varola?
Varola is the big cast iron skillet where chestnuts are roasted.
INFORMATION
Free entry
For more information tel. +39 0972 239751
See also the Facebook page of the event>>>
Are you in Melfi?
See other places to visit and other events to attend>>>
Discover the traditional food of Basilicata>>> and its excellent wines>>>
(photo: website of the event)
More Information >>>