Comicon 2022 – Naples
22-25 April 2022. One of the most important comics festivals in Europe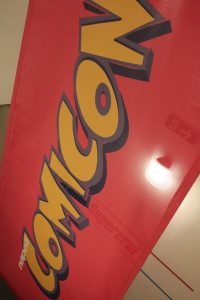 The 22nd edition of Comicon the International Comics Exhibition, has been postponed from April 22nd to 25th, 2022.
The event will take place in Naples and it is considered one of the most important European events dedicated to comics, games, and cosplay.
As in previous editions: gaming tournaments, videogames, screenings, exhibitions, meet and greets with the artists, and so much more.
We kindly recommend to check on the website or on the event's facebook page for any possible change of dates or program
(photos: event's official Facebook page)
________

Being in Naples also means taking the opportunity to taste Neapolitan cuisine, which offers many good recipes in addition to the delicious pizza. What are the traditional food and recipes in the region of Naples? >>>
More Information >>>