Comicon 2019 – Naples
April 30th to May 3rd, 2020. One of the most important comics festivals in Europe.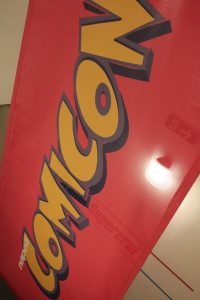 The 22nd edition of International Comics Exhibition – Comicon 2019, the event dedicated to comics, games and cosplaying, returns in Naples from Thursday, April 30th to Sunday, May 3rd, 2020.

As in previous editions: gaming tournaments, videogames, screenings, exhibitions, meet and greets with the artists, and so much more.
Naples' Comicon is considered one of the most important European comics festivals.
Naples is a unique Italian city and it offers a very good food.
What traditional food after a good pizza? >>>
(photos: event's official Facebook page)
Go to the website Comicon 2019 – Naples