Ravello Music Festival
8 July-3 September 2022. One of the most prestigious music festivals in Italy.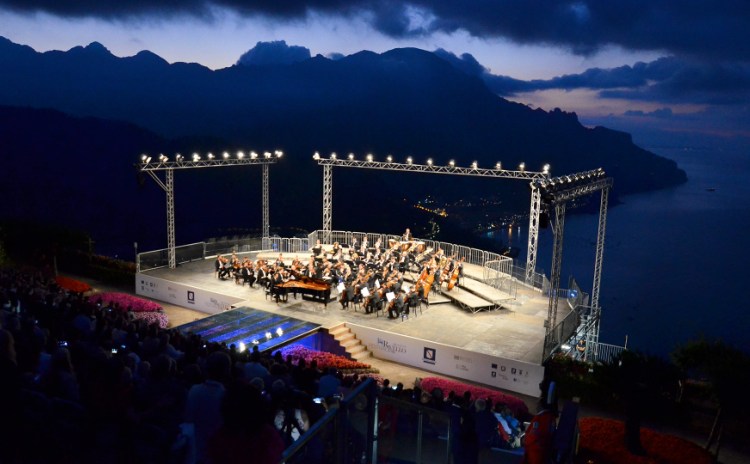 Ravello Music Festival is one of the oldest and most renowned music festivals in Italy. It takes place from July 8th to September 3rd 2022, in Ravello, on the Amalfi Coast.
The festival, this year in its 70th edition, led the city to be known as the "City of Music".
In the 1930s, Naples San Carlo Orchestra performed in Ravello several times, focusing on Wagner-themed music programs. One of these concerts was attended by the Royal Family of Piedmont. To show them its gratitude, the city of Ravello decided to dedicate the Belvedere located between the hotels Sasso e Palumbo to the Princess of Piedmont.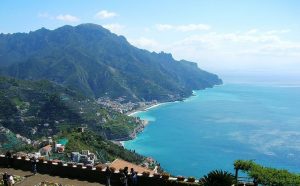 The idea of a music festival became reality only twenty years later. To this day, Belvedere di Villa Ruffolo, the main stage at the edge of a cliff, is still the most well-known location of Ravello Festival.

In the Summer of 1953, in the occasion of the 60th Anniversary of Wagner's death, Ravello Festival opened with "Wagner Concerts in Klingsor's Garden". Wagner has been the "patron Saint" of the festival for many years and special attention is still paid to his works.
Nowadays, Ravello Music Festival offers two months of high-quality shows in many different venues.
Outdoor locations
• Belvedere di Villa Rufolo
• Villa Rufolo, Sala dei Cavalieri
Indoor locations
• Auditorium Oscar Niemeyer
• Chiesa di Santa Maria a Gradillo
• Chiesa di San Giovanni del Toro
For more than 50 years, Ravello Festival has hosted artists, directors, orchestras, solo musicians, actors and dancers from all over the world.
During some weekends and weekdays the Ravello Festival offers both free entrance and paid concerts.
INFORMATION
Some events are free, others require a fee
See the program>>>
It is possible to purchase the tickets online>>>
See also the Facebook page of the festival>>>

Are you near Salerno?
See other events and places to visit in Campania>>>
Discover the traditional food of Campania>>> and its fine wines>>>
Cover photo: Villa Rufolo in Ravello.
More Information >>>