Artists in the Square – Pennabilli
1-5 June 2022 the International Festival of Performing Arts in Pennabilli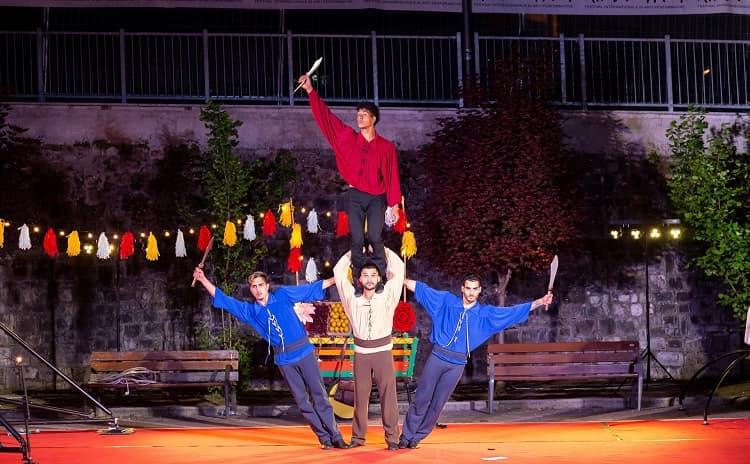 The 26th edition of Artisti in Piazza (Artists in the Square), the International Festival of Performing Arts in Pennabilli, in the province of Rimini, returns from 1st to 5th June 2022.
The Pennabilli festival has become one of the most important and longest-running among the numerous ones emerging in Italy and it is considered to be a great achievement for the street artists who participate.
The city of Pennabilli thus becomes the capital of art and street entertainment with numerous international companies and replicas of shows, concerts and performances from all over the world.
Almost all street art disciplines are represented and performed in the streets, squares, alleys and gardens of the historic center and in the precious and natural landscape of the ancient village of Valmarecchia valley.
A rich calendar, which has more than twenty events scheduled, such as Teatro dei Venti, Alessandro Serena, Andrea Loreni, Kamchàtka, Duo Bucolico, Teatro Patalò, Max Manfredi and Federico Sirianni and many others, with international artists.
Many shows are free, others require a fee
Tickets for all paid events can be purchased online>>>
CURIOSITY
– Pennabilli, a beautifil place in the upper Valmarecchia valley, almost on the border with the Marche region, is the city of I Luoghi dell'anima by Tonino Guerra, poet, writer and screenwriter of Amarcord and And the ship sails on for kinsman Federico Fellini
Are you in Emilia Romagna? Find out what other festivals take place in summer>>>
What are the typical food of Emilia Romagna?>>>
And the wines? Follow the link>>>
Photos from the Facebook page of the event
More Information >>>