Artists in the Square – Pennabilli
1-5 June 2022 the International Festival of Performing Arts in Pennabilli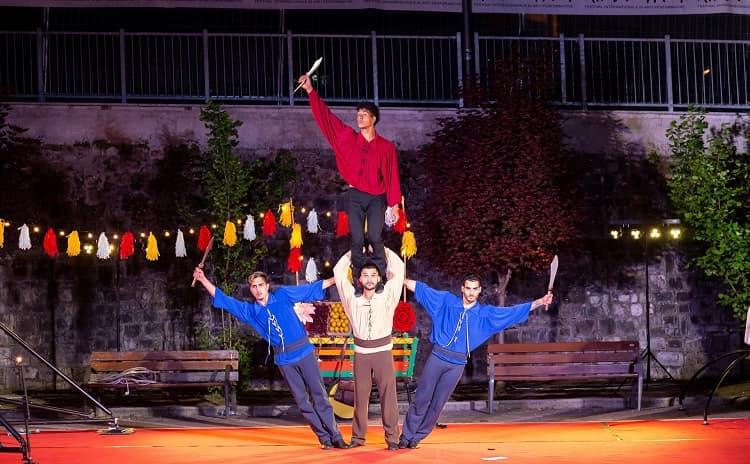 From June 1st to 4th 2023, returns in Pennabilli, in the province of Rimini, the 27th edition of Artisti in Piazza (Artists in the Square), the International Festival of Performing Arts.
The Pennabilli festival has become one of the most important and longest-running among the numerous ones emerging in Italy and it is considered to be a great achievement for the street artists who participate.
The city of Pennabilli thus becomes the capital of art and street entertainment with numerous international companies and shows, concerts and performances from all over the world.
Almost all street art disciplines are represented and performed in the streets, squares, alleys and gardens of the historic center and in the precious and natural landscape of the ancient village of Valmarecchia valley.
During the festival also food stands and artisan products.

USEFUL INFORMATION
To be updated see the website>>> or the facebook page>>>
Tickets required>>>

Are you in Emilia Romagna?
Find out further events in Emilia Romagna>>>
Enjoy the typical food>>> and traditional wines>>>
Photo: Facebook page of the event
More Information >>>