Eel Feast – Comacchio
September 30th to October 15th, 3 weekends with delicious eel dishes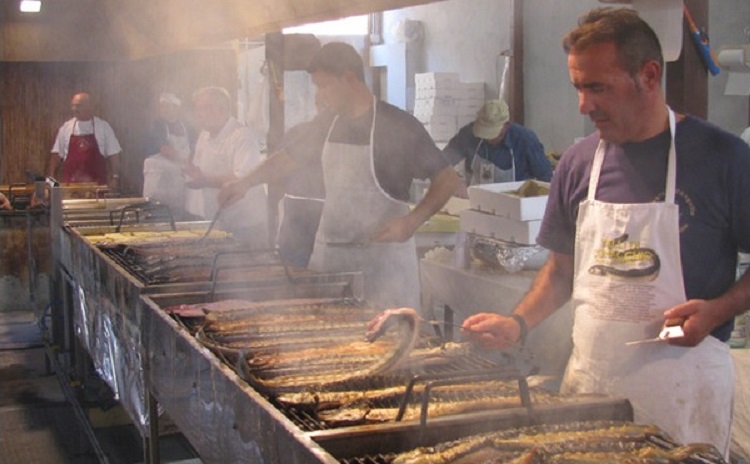 From September 30th to October 15th 2023. Comacchio hosts the 25th edition of the Eel Feast.
At the Eel feast, thousands of eel dishes are prepared in the food stands and in the restaurants in the center of  Comacchio among its beautiful canals and stone bridges and fill the city center with flavors.

Comacchio, during the Eel Festival, finds its best expression, both gastronomic and cultural, offering good food, the colors of the sky and the lights of the water, between the sounds of nature and the joy of the popular soul.
The first edition took place in 1999.
The program includes exhibitions…
INFORMATION
See the website>>>
See the facebook page>>>

AND AFTER THE FESTIVAL?
Discover a selection of further events or places to visit in the region>>>
And why not taste the traditional food of Emilia Romagna>>>
(photo: website of the event)
More Information >>>