Feast of San Michele – Bagnacavallo
September 28th to October 1st, 2023. music and good food to celebrate the patron saint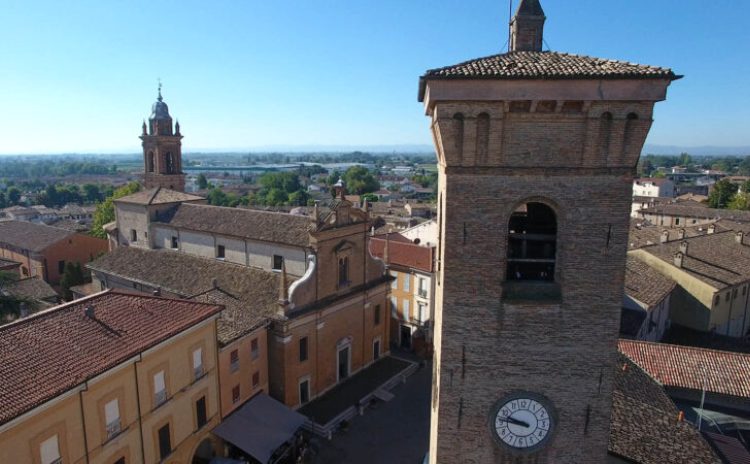 From September 28th to October 1st, 2023, the historic center of Bagnacavallo, in the province of Ravenna, is enlivened by the traditional and ancient Feast of San Michele to celebrate the transition from Summer to Autumn. The feast was already mentioned in some public documents in 1202.
The Feast of San Michele lasts 4 days. Food, art and music celebrate the patron saint of Bagnacavallo: it is an international cultural and artistic festival offering all kinds of events: popular, cultural, gastronomic, and leisure are intertwined involving everyone, citizens and visitors.
The public squares host concerts and musical performances, in the museums it is possible to see sculptures, engravings, handcrafted ceramics, photographic exhibitions. And then, it is mandatory to visit the rest points with the typical food of Romagna.
The festival involves the whole city in some of the most beautiful places and monuments, from the Civic Museum and Cloister of the Capuchins to the Memorial of the Fallen, Palazzo Vecchio, the church of San Michele Arcangelo, the Goldoni Theater, the church of the Suffragio, piazza delle Libertà, the Taroni Library, Piazza Nuova and Piazzetta Carducci, this one dedicated to children.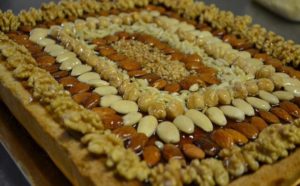 Visitors absolutely need to try the cake of San Michele, a dessert based on panna cotta, almonds, walnuts, pine nuts, and also further typical cakes of the area, such as sugal, savòr, piadot and the fantastic "mistochine" a very simple cake with chestnut flour, salt, water, and milk.
The feast is also accompanied by a ball game, the "ball with a bracelet" (pallone col bracciale), a tradition that lasted until the last mid-century and now has been rediscovered.
Good food and good wine are the typical offers in the taverns, to be enjoyed together with the traditional Romagna cheer.
INFORMATION
See the program>>>
See also the Facebook page>>>
AND AFTER THE FEAST?
See other places to visit and other events in Emilia Romagna>>>
And why not also taste its fine wines>>>
photos from the official website of the feast of San Michele
More Information >>>