Fellini Museum – Rimini
The largest museum dedicated to film director Federico Fellini. Open all year long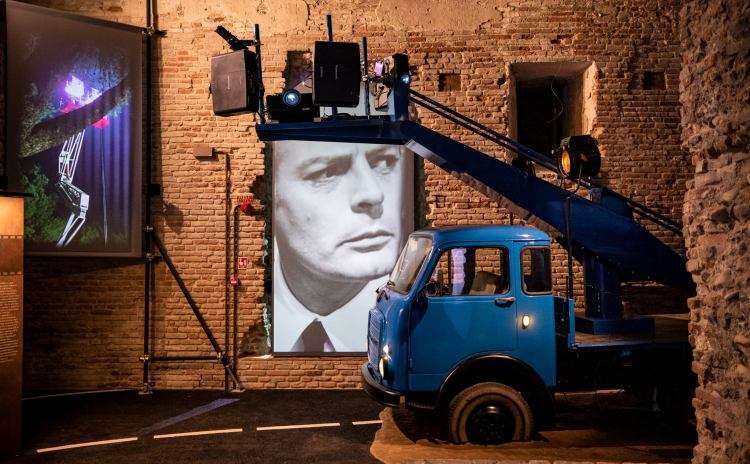 The Fellini Museum has been open in the historic center of Rimini, and it is the largest museum dedicated to the genius of Federico Fellini, born in Rimini in 1920.
In the Fellini Museum visitors can see films, documentaries, interviews, screenplays, costumes and props, his drawings and the technological solutions he conceived.
The purpose of the Fellini Museum is to make known and "give home" to the cultural heritage of one of the greatest and most famous Italian film directors, that has significantly contributed to writing the history of cinema.
The Museum is spread over three "places"
– Castel Sismondo, the fifteenth-century fortress to whose project Filippo Brunelleschi contributed, which is the main seat of the museum
– Palazzo del Fulgor or Palazzo Valloni, where the legendary Fulgor cinema was located on the ground floor, immortalized in Amarcord and now rearranged with the sets designed by the three-time Oscar-winning set designer Dante Ferretti.
– Piazza Malatesta, a large urban area with greenery, arenas for shows and artistic installations.
Piazza Malatesta connects the two buildings of Castel Sismondo and Palazzo del Fulgor but also includes two other significant realities of the Rimini cultural center: the Galli Theater, inaugurated by Giuseppe Verdi, and Palazzi dell'Arte (PART), a contemporary art museum hosted in two historical buildings.
The Fellini Museum has been included by the Ministry of Culture among the great national projects of cultural heritage

USEFUL INFORMATION
Opening hours changing in different months: see the website
– Closed on Mondays
Admission with a fee>>>

See also the Facebook page>>>
Photo from the Facebook page of the museum
——

AND AFTER THE VISIT?
Discover places to visit and other events you can participate to>>>
And why not taste the traditional food of Emilia Romagna>>> and taste its excellent wines>>>
DO YOU LOVE FELLINI AND HIS WORKS?
Fellini shot many of his films in Cinecittà and precisely in the Palazzina Fellini, Dante Ferretti curated an exhibition on the director's imagination with whom he always worked and shared travel and culture.
See the exhibition in Rome Felliniana. Ferretti dreams Fellini>>>
DO YOU WANT TO KNOW FURTHER INTERESTING MUSEUMS?
See a selection of Theme Museums throughout Italy>>>
More Information >>>