Ferrara International Buskers Festival
23-28 August 2022. The biggest event in the world dedicated to street art.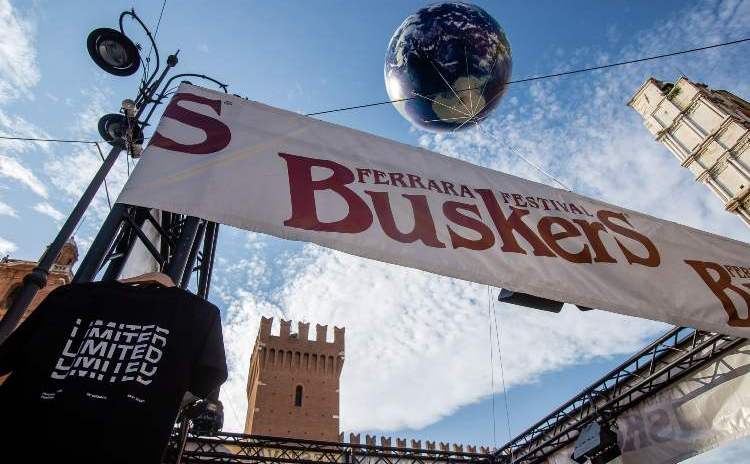 Ferrara Buskers Festival was founded in 1987 and this year celebrates its 35th anniversary.
An history of success, as more than 800,000 visitors and over 1,000 artists from 40 countries have taken part in this festival, that has become over the years the biggest international festival dedicated to street art.
This year, the 35th edition of the festival takes place from August 23 to 28, 2022.
Ferrara Buskers Festival offers over 100 free shows in a 200,000-sqm area: musicians, acrobats, jugglers, clowns and other original performers. The shows are suitable for audiences of all ages.
The festival has become the most important tourist attraction of Ferrara. Research has shown that one in three tourists has known the city thanks to the festival.
Buskers Festival is part of the Ecofestival project (green festivals projects), that has earned the festival important recognition as Premio Cultura in Verde – Gereen Culture 2013  and Premio Ecofeste – Sustainable Events 2012.
For more information
Associazione Ferrara Buskers Festival
tel. (+39) 0532 249337
tel. (+39) 348 6599607 (only during the festival)
info@ferrarabuskers.com
2022 program>>>
See what else you can do or see in Emilia Romagna>>>
source cover photo: press office
More Information >>>