Plautus Festival – Sarsina
14 July-18 August 2023. Open-air theatre festival, Classic and contemporary.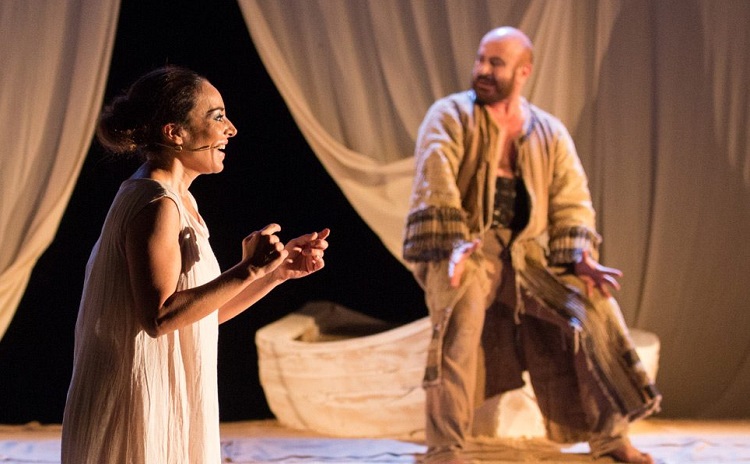 From July 14th to August 18th 2023, in Sarsina – an old and pretty town on the hills of Emilia Romagna 30 minutes away from Cesena – takes place the Plautus Festival, one of the most important theatre Italian summer events. which has reached its 63rd edition.
The Festival is entitled to Titus Maccius Plautus, the greatest Latin comedy writer who was born exactly in Sarsina around 254-250 a.C.
The event takes place in the suggestive Arena of Plautus in the Medieval village of Calbano, on a natural slope immersed in a very particular and beautiful environment. The Arena welcomes more than a thousand people with numbered seats. A modern mobile cover assures the representation of the shows also in case of rain.
Even though the festival endorses old drama, it also hosts works of contemporary dramaturgy, so that by the time the playbill included not only Plautus but also Racine, Euripides, Dostoevskij, Molière and Pirandello, Shakespeare and D'Annunzio, Goldoni and Pasolini.
Some of the actors who played at the Plautus Festival are Alessandro Gassman, Vanessa Gravina, Giorgio Albertazzi, Elisabetta Pozzi, Mario Scaccia, Manuela Mandracchia, Giuseppe Pambieri, Lia Tanzi, Massimo Venturiello, Pamela Villoresi, Arnoldo Foà.
In some post-shows in the evening, the historical center of Sarsina turns into an open-air cultural gathering with live music and musical notes from famous operas.
INFORMATION
See the 2023 program>>>
Tickets>>>
See also the facebook page>>>
Photo: from the website of the event (previous editions)

ARE YOU IN SARSINA?
Why not taste the typical food of the local cuisine>>> and its fine wines>>>
And then see what else you can do or see in Emilia Romagna>>>
More Information >>>