Soul Festival in Porretta Terme
19-22 July. Some of the greatest soul and rhythm & blues artists.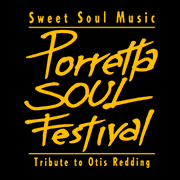 From July 19 until July 22, 2018, some of the greatest soul and rhythm & blues artists gather in the Appennino emiliano to liven up Porretta Terme, also known as the "Italian Memphis", at the Porretta Soul Festival.
Porretta Soul Festival – A Tribute To Otis Redding, now in its 31st edition, has become the most prestigious European festival entirely dedicated to soul and rhythm & blues music. To be more precise, to the so-called Memphis Sound, the music scene where Otis Redding belonged to.
In its previous editions, Porretta Soul Festival hosted some of the most important international soul musicians, some of whom had never performed in Europe before. Porretta Festival has often been labelled by the international press as a true "miracle", while the town hosting the event, Porretta Terme, in the province of Bologna, has earned a place in the famous Stax Museum of American Soul Music in Memphis.
Some of the artists playing this year:
– Swamp Dogg
– Don Bryant feat. The Bo-Keys
– Spencer Wiggins
– Percy Wiggins
– Wee Willie Walker
– Booker Brown
– Ernie Johnson
– Terrie Odabi
– Chris Cain & Luca Giordano Band
Photos: from the Facebook page of the event and official website.

Go to the website Soul Festival in Porretta Terme