Ravenna Festival – Ravenna
June 21 – July 30, 2020. In Ravenna, Cervia, Lugo, over 40 events: music, theater, and dance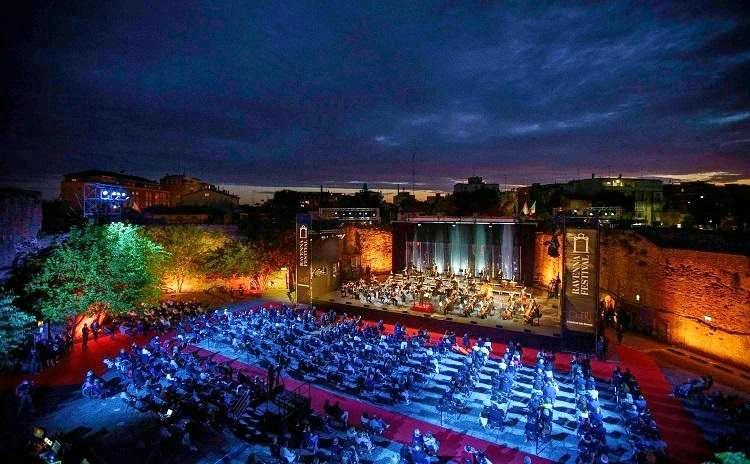 From June 21st to July 30th, 2020, Ravenna Festival returns with courage and renewed hope offering a program of over 40 events between concerts, theater, and dance.
The main venue of the 31st edition is Rocca Brancaleone in Ravenna, a symbolic place because in this historic park in 1990 Riccardo Muti inaugurated the first edition of the Festival,
This year the Ravenna Festivla moves also to Cervia and Lugo.
And in 2020, the 31st edition hosts the inaugural concert entrusted again to the conductor Riccardo Muti, and of course it is specially organized in compliance with the measures for the safety of artists, staff members and participants.
The guest artists include Accademia Bizantina, Beatrice Rana, Mario Brunello, Valery Gergiev, Ivan Fischer, Sergio Castellitto, Anna Prohaska, Isabella Ferrari, Neri Marcorè, Vinicio Capossela, Giovanni Sollima, Stefano Bollani.
The Festival is also online. Through a digital platform it is possible to access over 40 public events: concerts, dance performances, theater and meetings streamed for free. Visit Ravenna Festival Live website>>>
Tickets can be purchased at the number +39 0544 249244 or directly from the Festival official website.
(Cover photo; Silvia Lelli from the Facebook page of Ravenna Festival)
After a concert, why not enjoy some food? Discover main traditional dishes in Emilia Romagna >>>
More Information >>>