Sapore di Sale – The flavour of Salt – Cervia
August 31st to September 3rd, 2023. The feast of the famous Cervia "sweet sea salt"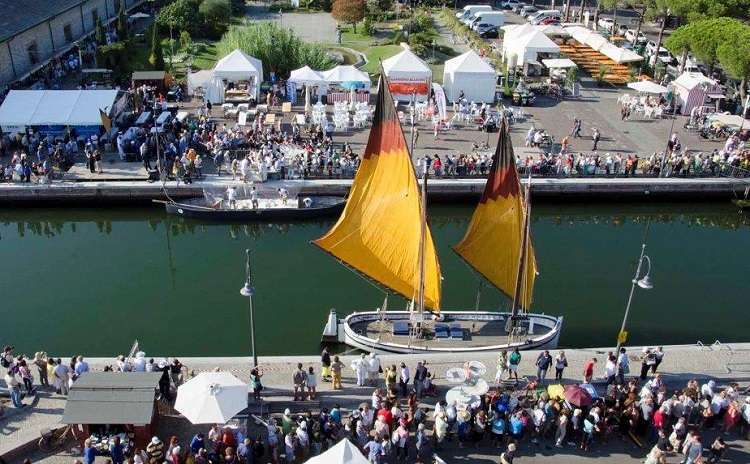 From August 31st to September 3rd, 2023, the Sapore di Sale Festival (The Flavor of Salt) is taking place in Cervia (Ravenna area)
Sapore di Sale is a cultural and food event that celebrates the sweet sea salt of Cervia, the so-called "white gold of Cervia" associated with the life, history, and identity of the town.
Salt production was an important source of wealth so the town built a salt museum: MUSA.
In a section of the museum, it is possible to see saltworks and understand how salt production artisanal was organized.
The program includes shows, traditional food tastings, conferences, exhibitions…
The most characteristic and traditional activity of the event is the historical commemoration of the Armesa de sel (Salt Storage), the free distribution of Cervia's salt to the population, when the burchiella (flat bottom transportation boat) arrives along the Canal, driven and dragged by the salt workers' ropes, loaded with 100 quintals of salt to be distributed to the participants.
Salt Storage is a secular tradition held every year, and has origins in the celebration of the salt workers at the end of the working period, in September.
The celebration attracted a lot of inhabitants of the neighboring towns, but also important people who didn't want to miss this ritual.
In 1792 the Archduke Ferdinand of Hapsburg and Archiduke Maria Beatrice participated in the event
For information
See the website>>>
See also the facebook page>>>
AND AFTER SAPORE DI SALE?
Have a look at further events or places to visit in Emilia Romagna>>>
Enjoy the traditional cuisine of the region>>>
(photo: event's website)
More Information >>>