Balsamic Vinegar Museum – Spilamberto
The history and the techniques of the production of Modena's black gold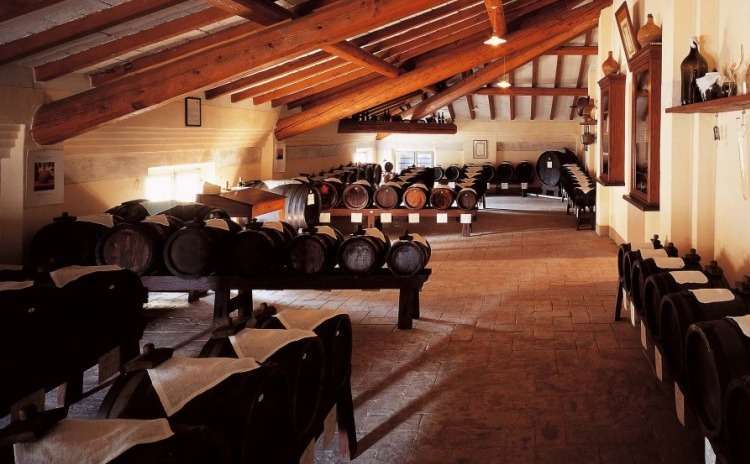 The Traditional Balsamic Vinegar Museum is located in Spilamberto in the province of Modena inside the Villa Comunale Fabriani.
The Museum represents a kind of gateway into the world of Balsamic Vinegar. Through its rooms, it is possible to discover the techniques and the objects related to the production of this inimitable product. Visitors can also immerse themselves in the charm of perfumes and flavors, with all their exciting nuances.
Balsamic vinegar is a particular type of vinegar with an intense and characteristic aroma and a brown color. It is obtained from the fermentation of grape must that has to be cooked at a temperature of at least 80 degrees centigrade.
It then undergoes a long aging process (at least 12 years) in quality wooden barrels made by oak, chestnut, cherry, mulberry, and juniper trees that are called acetaie.
The Museum also offers an evocative room that reproduces the interior of the barrel: the "place" par excellence of the history, the production and the magic of Balsamic vinegar. This room collects in five sections the tools and the history of the topic moments while making this kind of vinegar so precious that it is called "black gold".
From the vineyards to the harvesting, from pressing to fermenting must, ancient stories and techniques are presented up to the construction of the barrels and of the "acetaia", the vinegar factory. Tools for the management of vineyards, crushers, copper pots are exposed.
There is also the reproduction of a "cooper's workshop", with traditional woods (such as oak, chestnut, mulberry and juniper), their natural seasoning (that gives aromas and perfumes to vinegar) and the processing, strictly handmade, which turns them into barrels, with a capacity ranging between ten and eighty liters.
At the Traditional Balsamic Vinegar Museum visitors can find the historic five barrels that belonged to the Fabriani family (18th century) and also a modern batch consisting of 10 barrels.
In special display cabinets, didactic documents and historical-scientific publications are exhibited representing the story of Balsamic vinegar over the centuries.

USEFUL INFORMATION
The museum is open all year long
Opening hours >>>
Closed on Mondays, December 25th and 26th, January 1st, Easter Sunday
Reservations are recommended by calling +39 059 781 614 or by sending an email>>>
Admission with a fee>>>
Gratis per bambini fino ai 10 anni.
See also the facebook page of the museum>>>

ARE YOU COMING TO EMILIA ROMAGNA?
See further events or places to visit>>>
And take the opportunity to enjoy the traditional food>>>
Source photo: museum
More Information >>>