Cheese… and Surroundings – Gemona del Friuli
11-12-13 November, 2022 Cheese festival and market.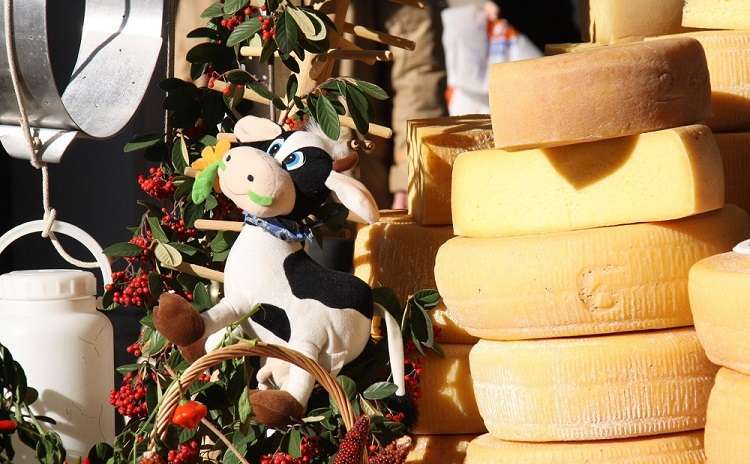 From November 11th to 13th, 2022, in the warm Indian Summer (known in Italy as "San Martino Summer") days. the town centre of Gemona del Friuli, in the Province of Udine, hosts Gemona, cheese… and surroundings (in Italian: "Gemona, formaggio… e dintorni")
Gemona, cheese… and surroundings is a cheese market, that in 2022 reach its 21st edition, dedicated to traditional Gemonese dairy products.

The dairy tradition of this area of Friuli Venezia Giulia has been described as the "perfect mix of economy and territory".
Latteria di Campolessi, one of the three dairies in Gemona, is one of the few "latterie turnarie" still operating in Friuli. The long-standing "turnaria" system determines that the milk produced by families has to be paid for in cheese, and not money. Because of its production model and the rigid discipline that members must abide by to mantain the cheese's excellence, Campolessi Dairy is a Slow Food Presidium.
In addition to Friulian products, other Italian regions and neighboring countries exhibit their goods.
Visitors can also enjoy plenty of gourmet stands, music, and entertainment for kids, because "Gemona, cheese… and surroundings" is a celebration for everyone.
(Photo: FVG Tourism's official website)

More Information >>>