Pork in the Square – San Leonardo Valcellina
22 October 2023. Food, wine, beer, entertainment for kids…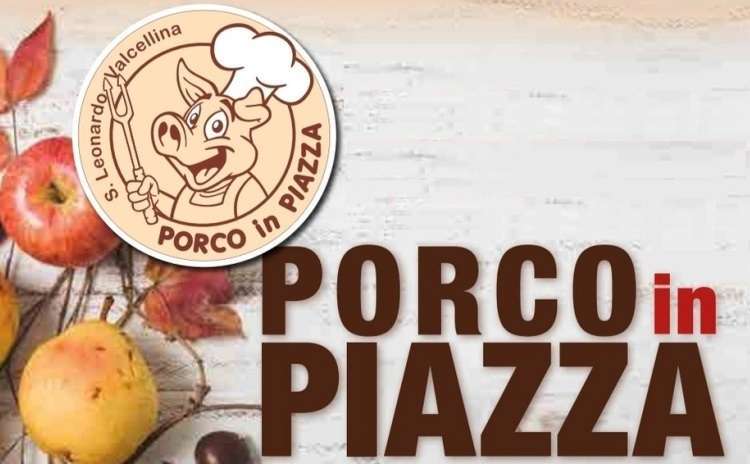 On Sunday, October 22nd, 2023, San Leonardo Valcellina, a small parish of Montereale Valcellina (in the Province of Pordenone), hosts the 18th edition of Pork in the Square (Porco in Piazza), the event that celebrates local food, arts, crafts and traditions.
Pork in the Square (in Italian: Porco in Piazza) is the perfect place for a family Sunday. In addition to art and craftsmanship exhibits, plenty of entertainment and activities for children, as well as food, wine and craft beer stalls.
The kiosks' large gastronomic offer includes porchetta and potatoes, sausage and pumpkin orzotto, pork cheeks with polenta, pork ossobuco, salami, Prosecco wine, blonde and red craft beers.
Pork in the Square also gives the opportunity to discover the natural, artistic and architectural beauties of San Leonardo: the stone houses' typical rural architecture, the 19th-century buildings, the parish church, which houses two 17th-century altarpieces made by Gasparo Narvesa, and a huge early 20th-century fresco by Tiburzio Donadon.
Free shuttle service throughout the day from Pordenone and Maniago.
USEFUL INFORMATION
Pro Loco San Leonardo Valcellina
call +39 351 924 6278 or send an email>>>
See also the Facebook page>>>
ARE YOU NEAR PORDENONE?
See what else you can do or see in Friuli Venezia Giulia>>>
See also the traditional food of Friuli>>> and its fine wines>>>
More Information >>>