Napoleon Last Act – Rome
Until 9 January 2022. 85 memorabilia to discover the laste days of Napoleon's epic life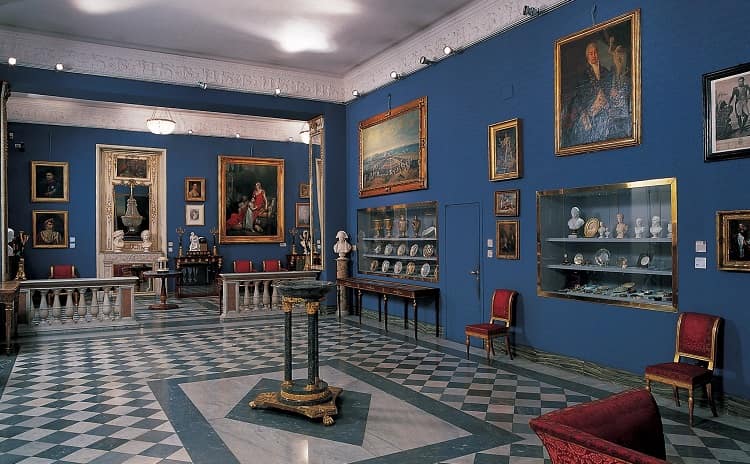 For the opening hours please visit the website>>>
Free entry
Reservations required on weekends at the number +39 06 0608
Reservation is strongly recommended also during the week.
It is mandatory to wear a safety mask and keep the interpersonal distance of at least 1 meter.
_________
The exhibition Napoleon, the Last Act. The Exile, Death and Memory is host at the Napoleonic Museum in Rome from May 5th, the day of the 200th anniversary of Napoleon's death, to January 9th 2022.
The materials from the museum's collections are displayed with the aim of reconstructing the the last days of Napoleon Bonaparte's epic starting with the Emperor's exile on St. Helena island, remote English possession in the South Atlantic.
St. Helena, the last island / Relics from exile / «Il n'est plus» / The return of the ashes to Paris in 1840 are the 4 sections of the exhibit. The selected material consists of about 85 memorabilia that come entirely from the collections of the Napoleonic Museum in Rome.
Among the objects in the significant section dedicated to the years on Saint Helena, visitors can admire the funerary mask from the cast of the face taken by doctor Antonmarchi immediately after Napoleon's death and numerous "contact relics", objects that belonged to the Emperor. These are precious snuff boxes, board games, books from the library, refined fabrics and clothing used daily by Napoleon during his last exile.
Memories endowed with great historical and symbolic value. Napoleon himself was aware of this, so much so that he expressed in his will – a copy is also displayed in the exhibit – the desire, later disregarded, to assign these objects to his son.
The exhibition is accompanied by a series of cultural events including a theatrical matinee entitled In a Few Words, This is My Story. Napoleon Last Act, and also a program of five web conferences held by specialists on Napoleonic themes entitled Word from the Experts. Napoleon Last Act…
Free entry
Photos from the Facebook page of the museum
More Information >>>