Borgia Palio – Nepi
28 May-19 June 2022, 4 weekends to remember the connection between Nepi and the Borgias.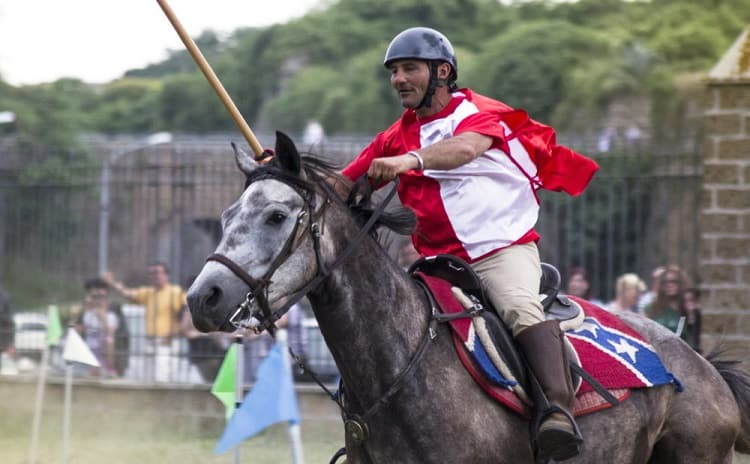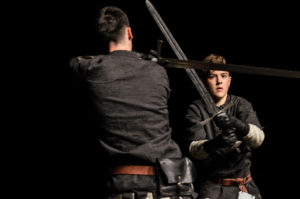 The Borgia Palio in Nepi is a celebration held bewteen from May 28th to June 19th 2022. It is also known as the Palio of Saracino, and it remembers the connection between Nepi and the Borgia family, mixing history and legend and giving visitors the experience of historical charm and landscape beauties of Nepi.
The celebration recalls two important days f 1499: in January 10th 1499 Pope Alexander VI (Rodrigo Borgia) assigns to her daughter Lucrezia the title of Signoria (Power) of Nepi and in September 25th 1499 when the Pope and his daughter Lucrezia with her husband arrive in Nepi, who were welcomed with a big feast.
In 2022, to celebrate its 26th edition, Forte dei Borgia hosts various appointments such as guided tours, theatrical performances, and the offering of votive candles from the 4 districts.
From this episode, the historical parade composed of 300 figures with beautiful customs walks through the decorated village, accompanied with the drums, trumpets and flag wavers. The ceremony ends with the the delivery of the keys to Lucrezia.
During the days of the Palio there are also archer competitions and knight competitions to win the Palio (prize).
In each of the 4 districts, some Medieval taverns are set which offer typical dishes of the local cuisine to the visitors.
INFORMATION
Ente Palio dei Borgia
Tel. +39 350 0305541 or send an e-mail>>>
See the program>>>
Follow also the Facebook page of the event
AND AFTER THE PALIO?
Look at other events and places to visit in Lazio>>>
And why not discover the traditional food of Lazio>>>
All photos from the event's official website.
The cover photo is by Elisa Moretti.

More Information >>>