Traditional Rome Artichoke Festival – Ladispoli
April 2022 Fair of the Romanesco Artichoke PGI. 69th edition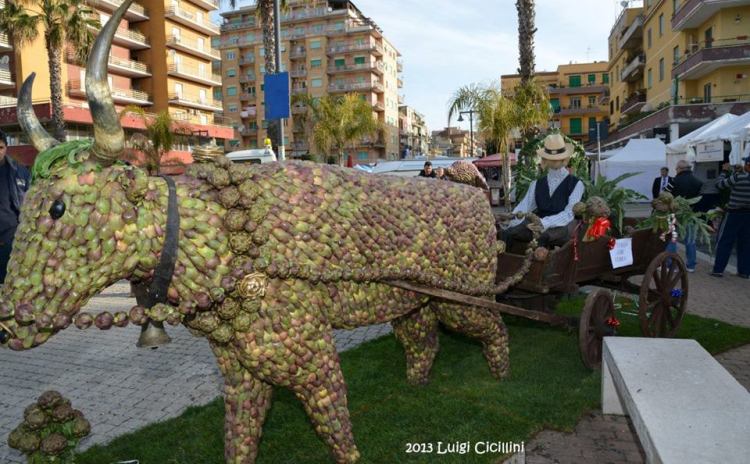 In April 2022, Ladispoli, a city in the province of Rome, hosts the 70th edition of the "Romanesco" Artichoke Festival, a national fair dedicated to the traditional Rome artichoke, an ancient variety of the plant typical of the territory.
For three days, the city sets up along the main streets 100 stands while local restaurants offer typical menus with artichoke-based dishes.
The event ends with a firework display on Sunday night.
The historical background of the Romanesco artichoke draws back from the Etruscan people during the 4th-century BC.
For centuries this traditional Roma artichoke has been consumed by peasant families but, after the Second World War, it has spread and inhabitants started to cultivate it, mainly in the area of Ladispoli, Castellammare and Campagnano.
(cover photo credits: Luigi Cicillini
photos from the official Facebook page)
More Information >>>