Oil Cans Museum – Chiusanico
Over 6000 oil cans that tell the story of the olive oil industry between 1800 and 1900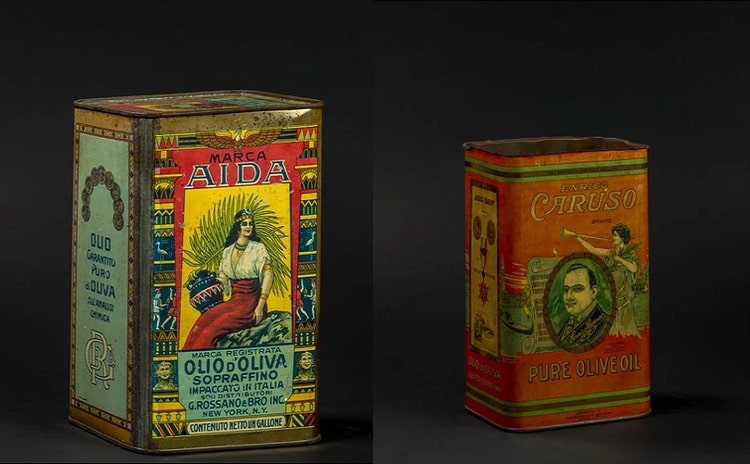 The Oil Cans Museum is located in Chiusanico, in the province of Imperia, inside a seventeenth-century oil mill and it exhibits the Guatelli family's rich collection of oil cans.
Built in 2006, the museum hosts the most unique collection in the world, with over 6,000 cans made to carry oil and it tells the story of the oil industry boom between the late nineteenth century and the first half of the twentieth century.
On display many works by local and international designers. In the museum visitors can also discover how the packaging and decoration of the cans were done, which were the graphic recurring images linked to the advertising message…
CURIOSITY
The American film director Francis Ford Coppola was so fascinated by this rich collection of oil cans and, after discovering that the protagonist of "The Godfather" Vito Corleone imported the same "Genco" oil, produced in Imperia and hosted in the Guatelli Collection, that asked for some pieces as memento from his famous film.
USEFUL INFORMATION
The Museum is open by appointment only by calling +39 375.512.4430 or by filling in the form on the website>>>
Digital Covid Certificate and face mask are mandatory
Photo from the official website of the Oil Cans Museum
DO YOU WANT TO KNOW FURTHER CURIOUS MUSEUMS?
See a selection of Curious Museums all around Italy>>>
Are you in Liguria?
See other events and places to visit>>>
Discover also the traditional food of Liguria>>>