Palio del Golfo – La Spezia
4-7 August 2023. Thirteen boats challenge each other to gain the coveted trophy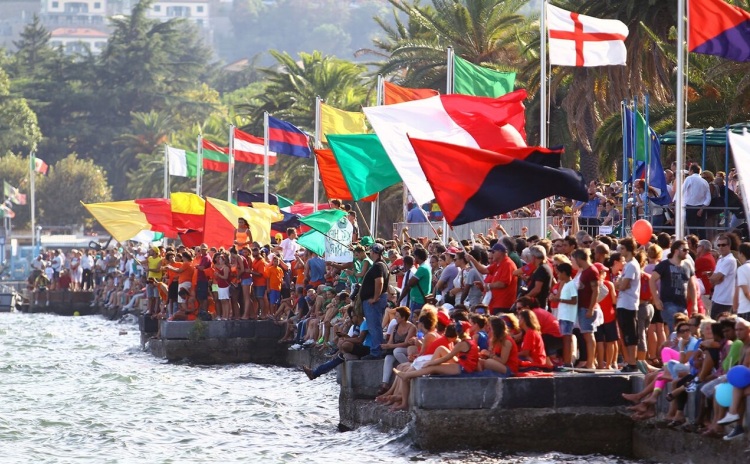 From August 4th to 7th, 2023, takes place in La Spezia the Palio del Golfo, a rowing race with boats similar to fishing boats.
The Palio del Golfo. at its 98th edition as a program of 3 days while the challenge is on Sunday.
The program:
– on Friday a night parade of boats and delivery of the palii
– on Saturday the measurement and control of the boats and theatre and a dinner in the streets
– on Sunday,  the opening ceremony, the Women palio, the Junior category palio, the commeration of the fallen at the sea and finally the big Paliowhen 13 boats challenge each other, one for each borgata marinara (sea district) of Golfo di La Spezia: Portovenere, Le Grazie, Fezzano, Cadimare, Marola, CRDD (Circolo Ricreativo Dipendenti Difesa), Canaletto, Fossamastra, Muggiano, San Terenzo, Venere Azzurra, Lerici e Tellaro.
The evening ends with a fireworks show.
– on Monday,  the prizegiving of the race winners and the parade ending when the Gonfalons are given to the crew members winner of the competition.
INFORMATION
See the 2023 program>>>
See the website>>>
See also the facebook page>>>

AND AFTER THE RACE?
See a selection of  events and  places to visit in Liguria>>>
And enjoy its traditional cuisine>>>
Photo from the website of the event
More Information >>>