Palio del Golfo at La Spezia
Thirteen boats challenge each other on the first Sunday of August in La Spezia sea.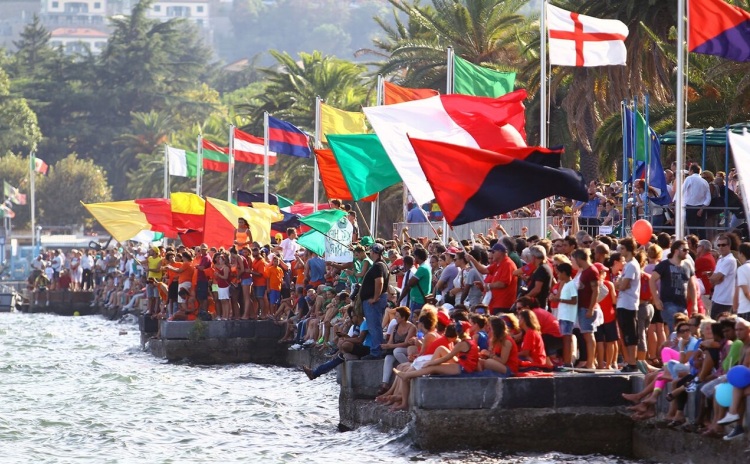 Palio del Golfo takes place every year on the first Sunday of August in La Spezia sea.
This year the 92th edition is held from Saturday August 5th until Monday August 7th 2017.
Palio del Golfo is a sort of row race with boats similar to fishing boats.
On Saturday August 5th the day starts with the boats' control in Piazza del Mercato; from 17 to 21 an art exhibition is open to everyone entitled "Sound Wave: the woman and the sea 2017" in the Civic Theatre. The evening ends with a concert always at the Theatre.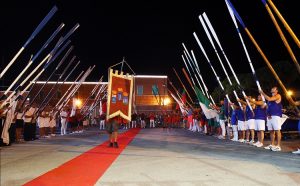 On Sunday August 6th there is the opening ceremony and at 5 pm the Palio del Golfo – Women starts. Then the junior category follows. During this day visitors may also assist to the commeration of the fallen at the sea.
The real Palio starts at 7.30 pm in which thirteen boats challenge each other, one for each borgata marinara (sea districts) of Golfo dei Poeti: Portovenere, Le Grazie, Fezzano, Cadimare, Marola, CRDD (Circolo Ricreativo Dipendenti Difesa), Canaletto, Fossamastra, Muggiano, San Terenzo, Venere Azzurra, Lerici e Tellaro. The evening ends with a fireworks show.
On Monday August 7th the prizegiving of the race winners and the parade that represents the most colorful moment of the event, that ends in Piazza Europa where the Gonfalons are given to the crew members winner of the competition.
photos from the official website of the event