4th opening of the Serio Falls – Valbondione
On Sunday, September 13, opening of the Serio Falls, the tallest waterfall in Italy.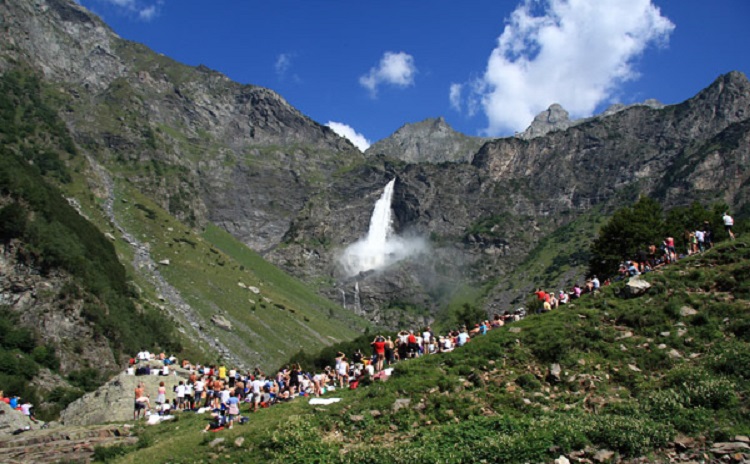 The 4th seasonal opening of the Serio Falls takes place on Sunday, September 13, 2020, from 11 until 11:30 am. The 5th is scheduled for Sunday, October 11.
Every time, in only 30 minutes, the falls (10,000 cubic metres of water) have a triple drop of 315 meters, which makes the Serio Falls the tallest in Italy and the second tallest in Europe.
The show attracts thousands of people every year, who climb from Valbondione, in the Province of Bergamo, all the way up to the waterfall. The best vantage points to admire the falls are upstream the Malasana district and along the military road that leads to the Curò lodge (1-hour walk).
Every opening – including the night one in July – is 30-minute long.
The three main steps are, respectively, 166, 74 and 75 metres tall.
16th-century scientist and writer Giovanni Maironi da Ponte called the Serio Falls "a place that could cure all life disappointments".
For information:
tel. +39 0346 44665
email >>>
(Photo: www.turismovalbondione.it)
Go to the website 4th opening of the Serio Falls – Valbondione