Children Medieval Games in Vigevano
7-8 May 2022. Medieval reenactment with fun games for children.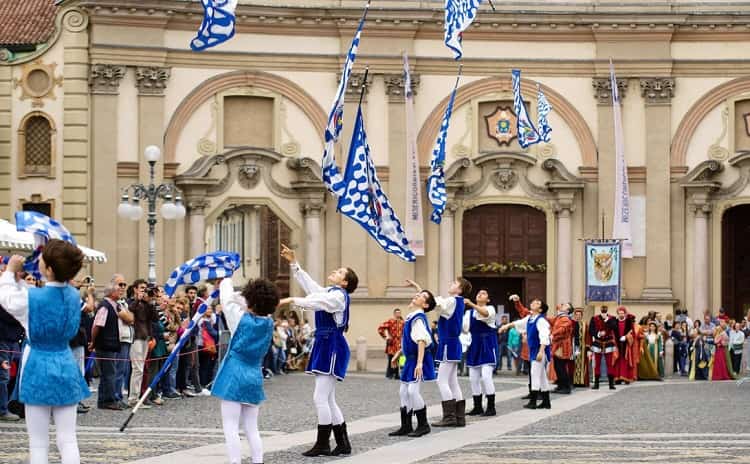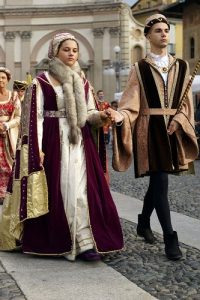 The 21st edition of the Children Medieval Games, mainly known as Children's Palio in Vigevano takes place on May 7th and 8th 2022, while the "Palio delle Contrade" will be in October 2022.
It is an event dedicated to children and young people that recalls the Middle Age,
The Children's Palio was first organized in 2001 and it is inspired by October's Palio in Vigevano.
ATTENTION – Please check the website or the facebook page to be updated about possible changes of programs
Two days of celebration for children with laboratories, food tastings, shows, dances, flags, music.
Sunday afternoon at the historical centre of the town there is the districts' historical parade with figures of the Sforza Court and the ancient families of the town. Then the castle oath takes place, followed by the Medieval games, reviewed and corrected for the young age of the participants. The celebration ends with the winner proclamation of the Palio.
The Medieval games organized are medieval treasure hunt, apple tree, hand-carts race, race with the circle ring and the tower construction.
The Palio is a great opportunity to visit the Sforzesco Castle, which is usually closed for the public. It is the main venue of the event activities.
(photos: event's official website)

More Information >>>