Crema Carnival
13 February-6 March 2022. One of the most popular Carnivals in Lombardy.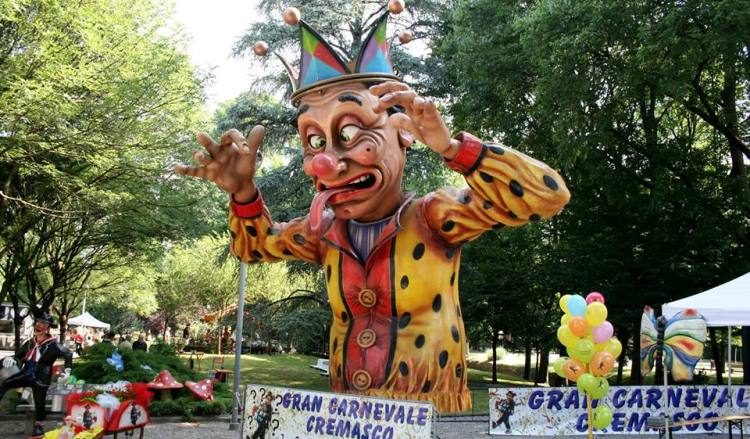 Crema Carnival should take place in Crema on Sundays from February 13th to March 6th, 2022.
It is a historic celebration of the Po Valley, which dates back to the 15th century, when the city was under the Venetian dominion.
At the time, people from every town in the area participated, and it often became an infernal event due to the drunkenness of the participants.
In 1861, the year of the Italian Unification, it even became mandatory to introduce yourself to the Commissioner and communicate the costume that you would wear.
The Carnival has been interrupted during the 2 World Wars and restarted in 1953 thanks to "Pro Crema" committee.
Since 1955, the parade is opened by a character, symbol of the Carnival: the mask "dal Gagèt còl sò Uchèt", who won that year's edition.
It takes months of work to prepare the wagons and masks, great figures of papier-mâché called mascaru.
Over the years, Crema Carnival has become an increasingly important festival, involving over 50,000 people.
Events include live performances, folklore, creative workshops, markets with traditional local and regional food and wine, and organic, art and handcrafted products.
We kindly recommend to check on the website or on the event's facebook page for any possible change of dates or program
More Information >>>