Ferdinando Scianna – Exhibit in Milan
22 March-5 June 2022. Art and life of the Sicilian photographer friend of Sciascia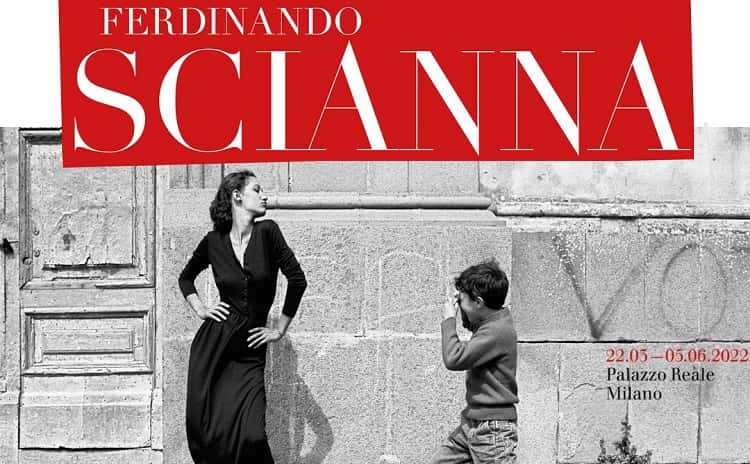 From March 22nd to June 5th, 2022 Palazzo Reale in Milan hosts Viaggio Racconto Memoria (literally Journey Report Memory), the great anthological exhibition dedicated to Ferdinando Scianna, the Italian photographer born in Bagheria in 1943 that left Sicily at the age of 24 to move to Milan where he wanted to dedicate his work to the photography.
Over 200 black and white photographs, printed in different formats and divided into a thematic path, tell the story of the entire career of the great Sicilian photographer who in 1982 was the first Italian photographer to be accepted by the international photographic agency Magnum Photos.
Ferdinando Sanna said why he loves better Black and White: "My eyes see in black and white, I think in black and white. The sun interests me only because it gives shade "
The sections of the exhibition:
MEMORY, Bagheria – Sicily – Religious feasts
THE STORY, Lourdes – Children – Kami – The pain
OBSESSIONS, Sleep – Things – The shadow – Beasts – The mirrors
THE JOURNEY, America – Walking – The places
PORTRAITS
RITES AND MYTHS, The ceremonies – Women – Marpessa
LEONARDO SCIASCIA, great friend and master
BIBLIOGRAPHY collects some of his books, including "Religious Feasts in Sicily", with photos by Scianna and texts by Leonardo Sciascia, now rare and precious.
Ferdinando Scianna writes about his work: "As a photographer, I consider myself a reporter. As a reporter, my only reference is my master, Henri Cartier-Bresson, for whom the photographer must aspire to be an invisible witness, who never intervenes to modify the world and the instants he reads and interprets of reality.
I have always made a clear distinction between the real images and the constructed ones. I have always considered belonging to those photographers who find images, those who tell as in a mirror. "
USEFUL INFORMATION
Opening hours:
– Tuesday, Wednesday, Friday, Saturday and Sunday from 10 am to 7.30 pm
– Thursday from 10 am to 10.30 pm
– Monday closed
Tickets>>>
A SAFETY MASK IS MANDATORY
AND AFTER THE EXHIBITION?
See other places to visit and other events in Lombardy>>>
And why not discover the traditional food of Lombardy>>> and taste its excellent wines>>>
Photo from the website of Palazzo Reale
More Information >>>