Districts' Palio – Vigevano
9-12 October 2021. Historical reenactments with Medieval games, parade and Medieval market.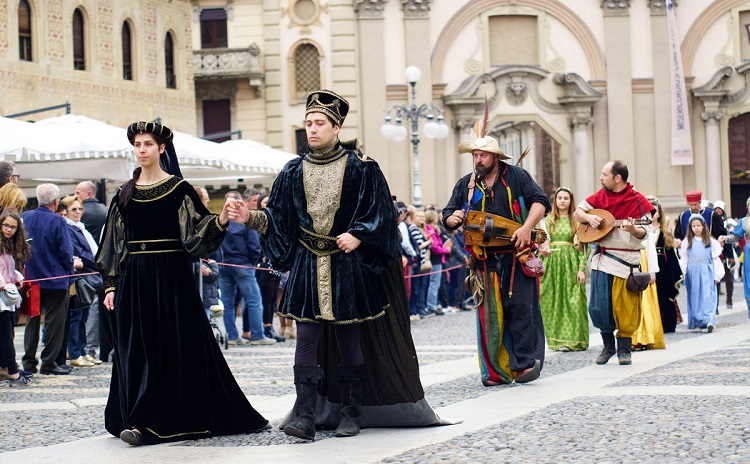 The Palio delle Contrade takes place in Vigevano from October 9th to 12th, 2021, for four days of celebrations, historical reenactments, and old Medieval games.
On Friday evening torchlight procession and Holy Mass.
Saturday evening is animated by historical dancers, jugglers, flag wavers and fire shows.
Sunday is the day for the blessing of the banners of the 12 districts. The great parade is going through the streets of the historic center with more than 400 figures, including Francesco I Sforza, Duke of Milan, his wife Bianca Maria Visconti Sforza, musicians and flag bearers.
Then all is ready for the competition Medieval games.

During the Palio, in Vigevano's main square hosts a Medieval market with traditional local products and crafts of the time,
Not to be missed are the tours of the Sforzesco Castle, usually closed to the public.
On Monday afternoon a Holy Mass is the official end of Palio delle Contrade.
The Children Medieval Games, a smaller version of the Palio specifically designed for kids, takes place every May since 2000.
(photos: event's official website)
More Information >>>