Pipe Museum – Gavirate
The First Italian Pipe Museum with more than 30,000 pieces exposed. VIRTUAL TOUR>>>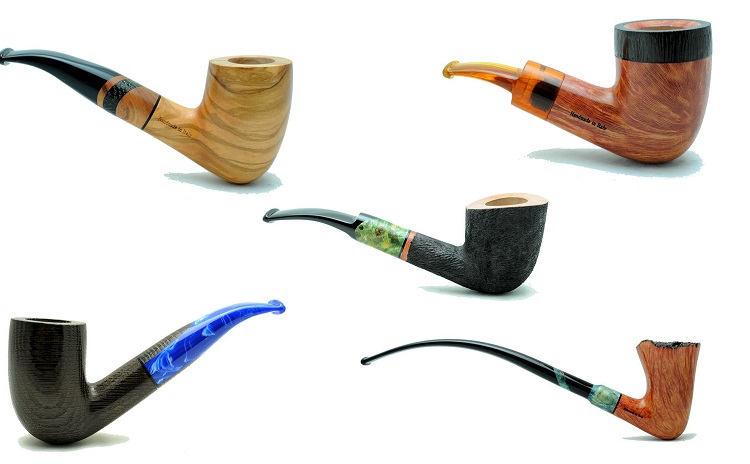 The Pipe Museum, inspired by a strong passion
The Pipe Museum, known among enthusiasts as the "First Italian Pipe Museum", is located in Gavirate, in the province of Varese.
It has been created in the late 1970s by Jean Marie Alberto Paronelli, who cataloged and exhibited the numerous and valuable pieces collected in his long commercial activity and frequent trips abroad. Paronelli has been a dealer, but also a designer, and a manufacturer of pipes since 1945 and has created a high-quality brand transmitting his passion to his children and grandchildren. The Paronelli family now is curating the museum for three generations.
The pieces exposed are more than 30,000 and are organized in 9 thematic rooms on two floors. They include thousands of pipes of all origins but also accessories, machinery, porcelain, terracotta, and a rich library. Among the museum rooms, one is dedicated to hand-made pipes and one is exposing more than thirty machines for the production of pipes, including four monumental pedal lathes dating back over a century.
The museum is also home to the Accadémie Internationale de la Pipe founded by Paroncelli in Gavirate in 1984, an international non-profit organization promoting informative editorial and events on the world of the pipe.
The founder
Jean Marie Alberto Paronelli, the founder of the museum, was born in Gavirate in 1914.
At 18 years old he went to London where he learned the art of the pipe and became a regular visitor of the Burlington Arcade shops, building up relationships with famous collectors, best artisans, and smoking aristocrats. He too became a collector and consultant for other pipe enthusiasts. While working for the famous dealer Leonida Rossi, he opened a shop in Milan for the sale of Rossi Pipes.
In 1945 he created the Paronelli brand and started designing and manufacturing his first models for the English market. In the 1970s, with his children, he founded the magazine La Pipa and created the Italian Pipe Museum where pipe enthusiasts from all over the world still meet today. He was rector of the Italian Pipe Academy and an honorary member of numerous clubs.
The briar
The most noble material from which the best pipes are obtained is briar, a rhizome that grows in the root of some specimens of Erica Arborea, a shrub typical of the Mediterranean scrub.
When the plant reaches at least 70 years, the root is removed from the ground during the winter, with the plant at rest and therefore deprived of the sap that would make the smoke bitter. The rhizome, which is the size of a large balloon, is dissected into individual plates, boiled for several hours and then left to dry and mature. This process can last from 2 to 5 years and the most famous producers can produce pipes with briar from the seasoning of 70 years and more, to obtain a good pipe from the first smoked.
USEFUL INFORMATION
Visits: the museum can be visited by appointment.
Free entrance
For information and reservations please call +39 3407444130 or by sending an email>>>
FROM AUGUST 6TH MANDATORY TO HAVE THE GREEN PASS OR EQUIVALENT CERTIFICATION
IS FASHION YOUR PASSION?
See further museums in Italy dedicated to the history of fashion and costume: clothes, but also shoes and accessories>>>
DO YOU WANT TO KNOW FURTHER INTERESTING MUSEUMS?
See a selection of Theme Museums throughout Italy>>>
Photos from the Facebook page of the museum
More Information >>>