The Masters of Landscape – Bergamo
8-25 September 2022. Landscape architecture and its relationship with people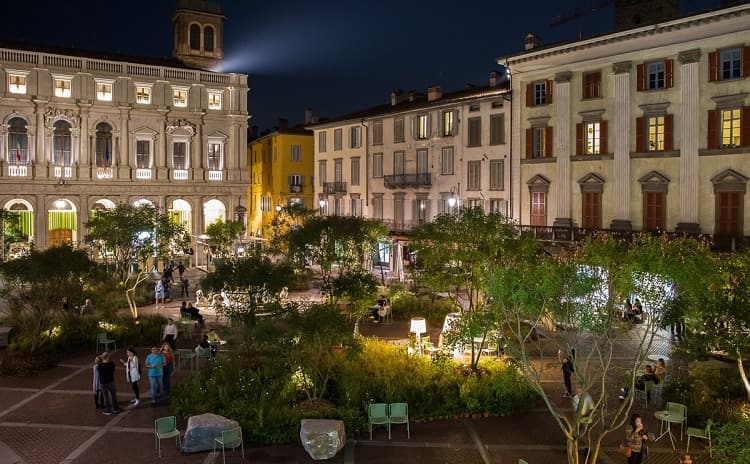 The Masters of Landscape (I Maestri del Paesaggio) is a festival taking place in Bergamo from September 8th to 25th 2022, and is one of the most important international events dedicated to landscaping.
Reaching in 2022 its 12th edition, Landscape is a widespread event involving the whole city of Bergamo, promoting nature and beauty through a calendar dedicated to landscape architecture and outdoor design.
The event is open to professionals, but also ti landscape architecture and gardening lovers of all ages.
The Masters of Landscape offers many events, mostly free, including conferences, seminars, workshops, exhibitions, shows, competitions, and workshops in which the most important landscapers of the world participate every year.
Furthermore Piazza Vecchia in Bergamo turns into a "Green Square" where visitors can see or buy plants, native and forest seedlings but also perennial herbaceous plants and large trees by making a donation to Giovanni XXIII Hospital garden in Bergamo
Landscape Festival wants to foster a smart design, unitary attention and a growing awareness, including the relationship between man and the territory, responsibility towards the environment and sustainability between mobility, functionality of spaces, smart cities and well-being.
Landscape Festival has become a national and international center for landscaping worldwide and for all those who strive to understand, discover, learn, and experience.
The event, organized in collaboration with the Municipality of Bergamo, was awarded the Medal of the Italian President of the Republic and received the patronage, the contribution and the relevant qualification by the Lombardy Region.
INFORMATION
See the program>>>
Some events require a fee
See also the Facebook page of the event
AND AFTER THE EVENT?
See other places to visit and other events you can participate to>>>
Cover photo: Vincenzo Fontana.
Photos from the Facebook page of the event
More Information >>>