Christmas in Mombaroccio – Mombaroccio
November 26th-December 11th, 2022. Snow every day!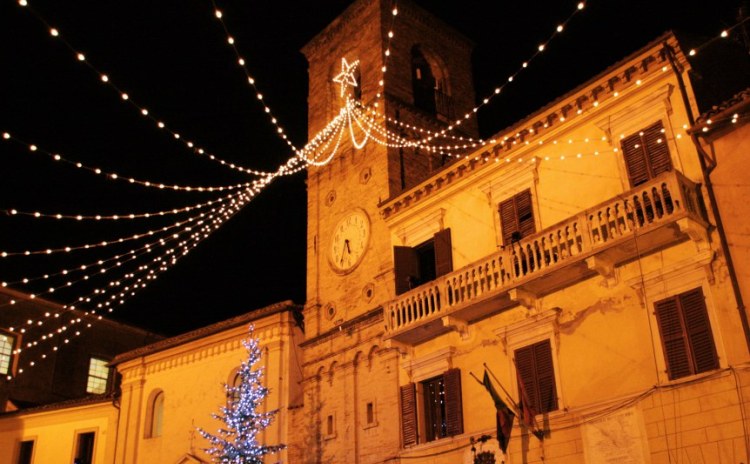 On November 26-27 and December 3-4-8-10-11, 2022  the magical Christmas atmosphere is back in Mombaroccio, on Marche's hills, for the 22nd edition of Christmas in Mombaroccio.
During Christmas in Mombaroccio, for seven days, the Medieval village celebrates the holiday season with house-shaped stalls displaying the finest Christmas-themed handmade objects, as well as excellent local food, wine and local products such as honey, cheese and torrone.
The event characterizing Christmas in Mombaroccio is the enchanted artificial snowfall scheduled every day at different times when snowflakes magically start falling from the sky, while evocative music plays in the background.
For children plenty of activities and events: shows, fairytales and stories are scheduled every day at the Municipal Theatre.
Opening days:
November 26-27
December 3-4-8-10-11, 2022
Entrance with fee>>>
Free for children under 12.
NOTE
Programs may be changed by organizers also at the last minute.
We kindly recommend checking the site or the facebook page 
(photos: event's website)
——

AND AFTER THE EVENT?
Discover the traditional food of Marche>>> and taste its excellent wines>>>

WILL YOU SPEND YOUR CHRISTMAS HOLIDAYS IN ITALY?
See a selection of further Christmas events in Italy >>>

More Information >>>