Clown & Clown Festival
25 September-2 October 2022. Jugglers, acrobats, magicians, circus performers.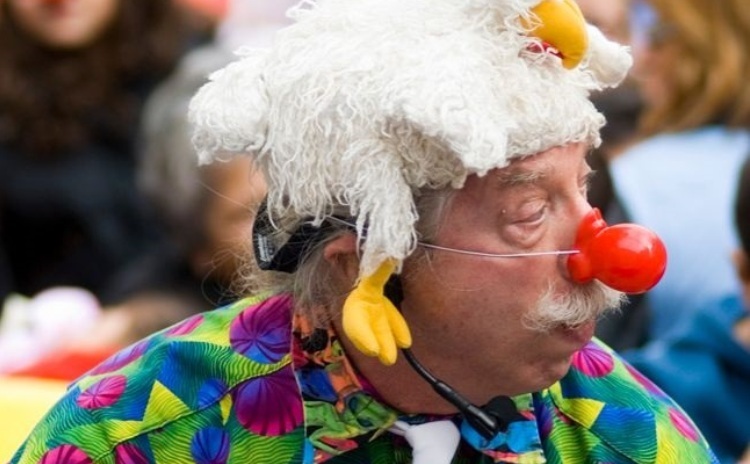 From September 25th to October 2nd, 2022, Monte San Giusto, in the province of Macerata, hosts the 18th edition of Clown&Clown, the International Clown Festival. The festival was created in 2005 by Mabò Band, a local music/comic trio
Clown&Clown celebrates the art of clowning with street artists, jugglers, acrobats, circus performers, musicians, magicians, clown doctors and famous guests..
In 2022, alongside the artistic program with live performances and street events, the Festival offers training projects for local and national schools, workshops, conferences, exhibitions and book presentations.
Kindness is the theme of the 2022 program understood in its broadest sense, as a value that affects everyone, ourselves, the people around us up to the environment.
Among the distinctive events of the Festival, the Clown Factor returns as a contest reserved for emerging talents and professionals in the arts of circus and clowning. This year there will be 8 artists and companies compete in two evenings to access the 11th edition of the coveted "Takimiri Award – A life for the Circus", an award dedicated to the memory of the great clown Antonio Taddei, Aka Takimiri.
INFORMATION
See also the Facebook page of the event>>>
(photo Patch Adams at Clown&Clown – source: press office

ARE YOU IN MARCHE?
What else can you see and do in Marche? Follow the link>>>
And are you sure you know the traditional food of Marche?>>>
And its fine wines? Discover them>>>
More Information >>>