Spring Grass Pea Festival – Serra de' Conti
20-22 May 2022. Marche celebrates a humble legume and the flavors of the past.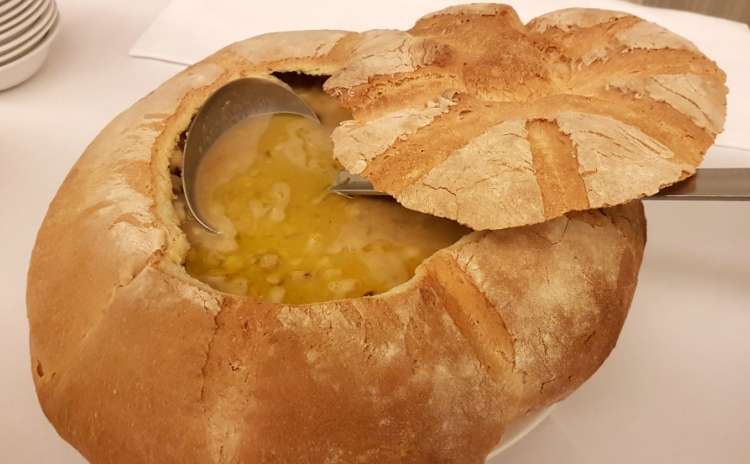 The Grass Pea Festival usually takes place in Serra de' Conti in November
From May 20th to 22nd 2022 takes place the Spring Grass Pea Festival.
It's a celebration of the humble legume that has fed local people for centuries, and it aims to promote local products at risk of extinction and clean and eco-friendly productions.
Grass pea (also known as blue sweet pea or chickling pea) is a legume planted at the beginning of April and harvested during the Summer: it is a very resistant and a drought-tolerant plant.
Like other legumes, grass peas are a significant source of protein, dietary fibre and dietary minerals, and contain no cholesterol.
The joyful Grass Pea Festival takes place inside the medieval walls of the wonderful historic centre of Serra de' Conti, a true gem that has kept its medieval design almost intact.
The narrow streets and small squares host the wine cellars, restaurants and inns where it is possible to taste many traditional recipes such as vincisgrassi, bustringo, pappardelle with goose, and the best wines from Marche.
During the Festival, visitors can also enjoy local products, traditional handicrafts, educational activities, entertainment with street artists and bands, songwriters and singers.
The Grass Pea Festival will come back in late November!
INFORMATION
Associazione Festa della Cicerchia
+39 3701141882 or send an email>>>
See also the Facebook page of the festival>>>
Photo from the event website
ARE YOU IN MARCHE?
After tasting some grass pea at the Grass Pea Festival
see other events you can participate in>>>
More Information >>>