International Children's Theatre Festival – Porto Sant'Elpidio
17-23 July 2022. Shows, exhibitions, workshops and events for children and teenagers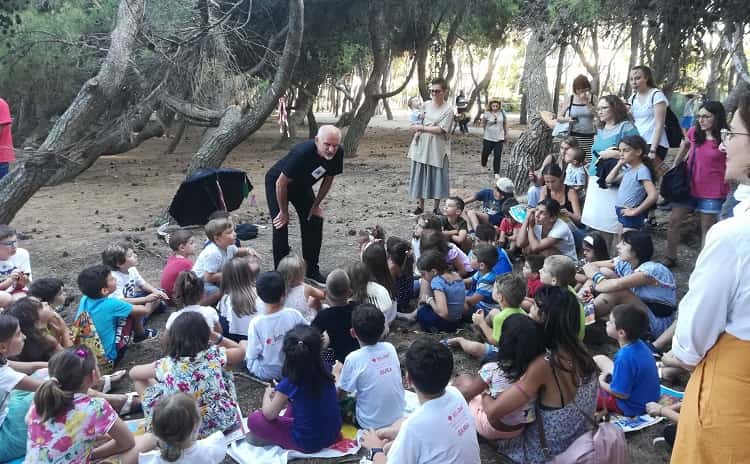 From July 17th to 23rd 2022, the International Children's Theatre Festival in Porto Sant'Elpidio for its 33rd edition, is one of the most important events in Italy and in the world dedicated to theatre for children and for teenagers.
The International Children's Theatre Festival hosts every year dozens of shows, workshops, exhibitions, meetings, theatre events of Italian and international companies. In the program also many opportunities of amusement as shadows shapes, puppets, marionettes, dance and projects.
The Children's Jury, made up of 150 children, attends all the shows and expresses a satisfaction rating from "beautiful" to "boring". The show with the most positive votes wins the Prize named after Gianni Battilà, who in 1990 was the Councilor for Culture of the Municipality of Porto Sant'Elpidio and one of the founders of the Festival. The award entitles the winning company to return to the Festival the following year with a new production.
The International Children's Theatre Festival is a real feast dedicated to a large and lively audience with over twenty thousand people including children and families who animate the whole city.
See also the facebook page of the festival
Are you in Porto Sant'Elpidio?
See other events and places to visit in Marche>>>
And why not taste the traditional food of Marche>>> 
Photos from the Facebook page of the event
More Information >>>