Feast of Wheat in Jelsi
On July 26th. Paesant procession and allegoric floats to honor Saint Anne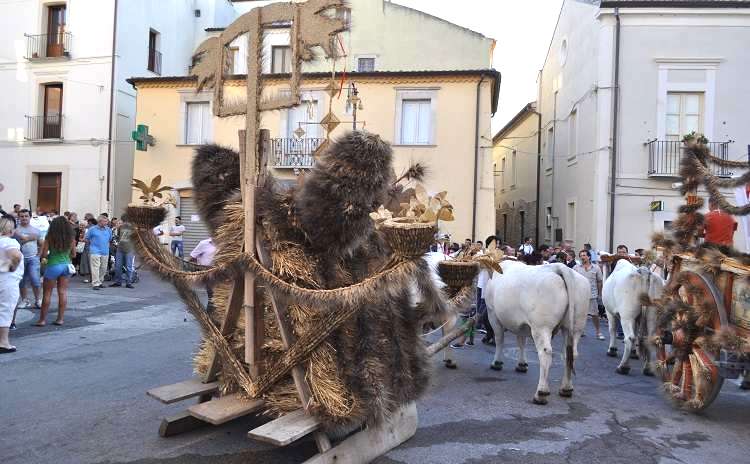 Every year on July 26th, Jelsi, a small town in the province of Campobasso, celebrates the Festa del Grano (Feast of wheat) to honor Saint Anne.
Wheat symbolizes the joy of the harvest. Street and houses are decorated with sheaves of wheat.
The most peculiar event is the parade with allegoric floats and "traglie", old means of transportation for  the haystacks.
In program also folk shows, music and fireworks shows.
The festival dates back to 1805, when the tradition says that Saint Anne protected Jelsi during a terrible earthquake.
From then on, every July 26th a holy mass takes place and Saint Anne's statue is carried in procession
The tradition of the Feast of Wheat is to ask Sant'Anna the protection from any bad event offering her grain ears.
ARE YOU IN MOLISE?
See what else you can do or see in Molise>>>
Discover the traditional food of Molise>>> and taste its fine wines>>>
Photos from the website of the event
More Information >>>