Italian Chestnut Fair – Cuneo
14-16 October 2022. Food stands with typical products from Piedmont and tons of roasted chestnuts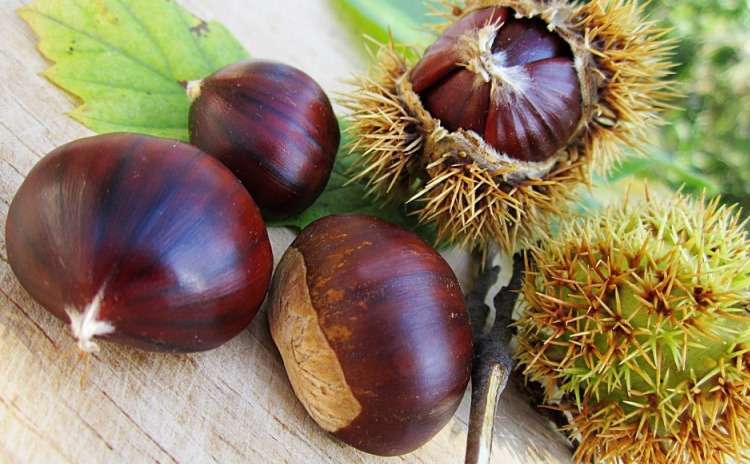 Cuneo National Chestnut Fair is considered one of the most important Chestnut festivals in Italy as well as one the largest showcases for Piedmont products.
The event takes place from October  14th to 16th 2022. Hundreds of exhibitors spread over the historic center of Cuneo. The fair will be filled with the perfume, flavor, and colors of many delicious Piedmont specialties, such as ravioli, pancakes, polenta, crepes, hamburgers, fried mushrooms, ravioles della Valle Varaita, etc.
The fair, this year arrived at its 23rd edition, has been established in Cuneo since the region surrounding the town represents one of the main areas of chestnut production in Italy.
Cuneo's chestnuts were so famous around the world that in United States chestnuts were called  "Cuneo".
From 25,000 to 30,000 kilograms of chestnuts are eaten every year during the festival, approximately 165-200.000 bags of roasted chestnuts.
In addition to food stands, the fair offers arts and crafts, workshops, cultural activities, exhibitions, shows and concerts.
USEFUL INFORMATION
Free entry
Further information:
Tourist Office
tel. +39 0171.690217 – mail>>>
See also the Facebook page of the event>>>
AND AFTER THE EVENT?
See other events and places to visit in Piedmont>>>
And why not taste the traditional food of Piedmont>>> and its excellent wines>>>
More Information >>>