Italian Chestnut Fair – Cuneo
15-17 October 2021. Food stands with typical products from Piedmont and tons of roasted chestnuts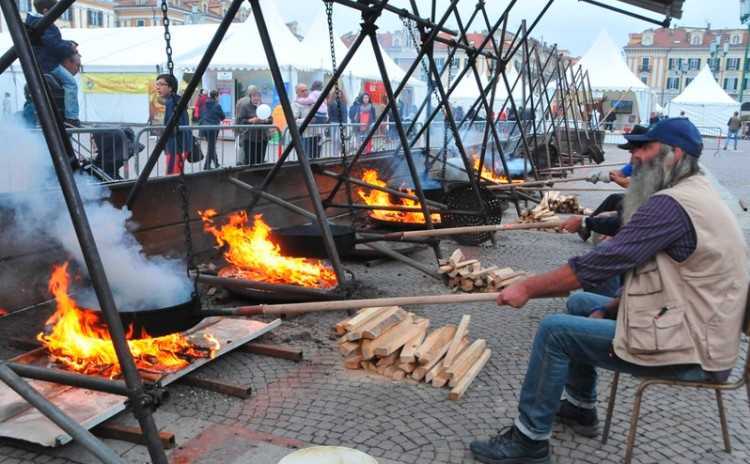 Cuneo National Chestnut Fair is considered one of the most important food festivals in Italy as well as one the largest showcases for Piedmont products.
The event takes place from October  15 to 17, 2021. Hundreds of exhibitors spread over the historic center of Cuneo. The air will be filled with the perfume, flavor, and colors of many delicious Piedmont specialties, such as ravioli, pancakes, polenta, crepes, hamburgers, fried mushrooms, ravioles della Valle Varaita, etc.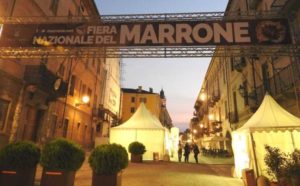 The fair, this year arrived at its 22nd edition, has been established in Cuneo since the region surrounding the town represents one of the main areas of chestnut production in Italy.
Cuneo's chestnuts were so famous around the world that in United States chestnuts were called  "Cuneo".
From 25,000 to 30,000 kilograms of chestnuts are eaten every year during the festival, approximately 165-200.000 bags of roasted chestnuts.
In addition to food stands, the fair offers arts and crafts, workshops, cultural activities, exhibitions, shows and concerts.
ATTENTION 2021, PLEASE CHECK ON THE WEBSITE OR ON THE FACEBOOK PAGE ANY CHANGE OF DATES OR PROGRAM
Photos from the official website
More Information >>>