Portici di Carta – Turin
October 7-8, 2023, two kilometers of open-air book fair in city center.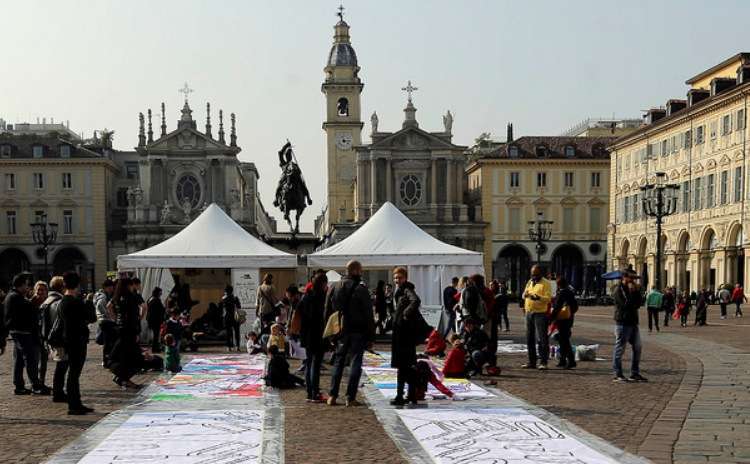 On October 7th and 8th, 2023, it comes back in Turin Portici di Carta (Paper's Arcades), a book fair dedicated to all book lovers.
Portici di Carta is a book fair offering from morning to evening two kilometers of volumes, and thousands and thousands of titles to choose under the arcades of Via Roma, Piazza San Carlo and Piazza Carlo Felice in the historic center of Turin. Exhibitor are over a hundred stands run by the booksellers of the city and of the whole Piedmont, antiquarian booksellers, and small and medium-sized publishers.
Portici di Carta is also a lively cultural festival, designed for young and old generations. There is a busy program of meetings with the authors, presentations, collective readings and lessons, workshop and entertainment.

USEFUL INFORMATION
See the website>>>

(credits photo: press office)

AND AFTER BOOKS?
Discover the traditional food of Piedmont>>>
More Information >>>