Santa Claus Cave – ONLINE
Late November-Late December. Santa Claus and his elves welcome the kids in his cave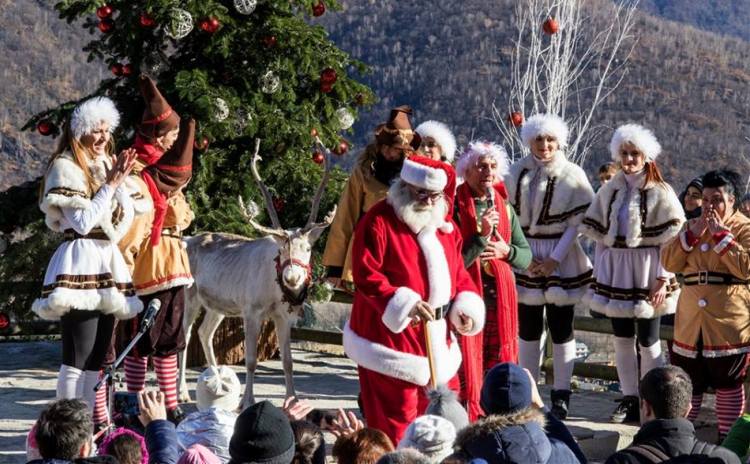 In 2021 there will be a Santa Claus Cave's special edition in Stresa – THE POLAR EXPRESS>>>
The 11th edition of Santa Claus Cave, the most peculiar Christmas event in Piedmont, takes place in Ornavasso (Verbania) from late November until late December.
Santa Claus' cave is one-of-a-kind: made in the underground quarry where the marble for the Milan Duomo was extracted, it's 200 meters long and ends in a magnificent marble hall, where Santa Claus himself and his helpers, the "twergi" (gnomes of the local tradition), are ready to receive children's letters and take souvenir photos with them.
Shows, musicals, performances and parades culminate in the arrival of Santa Claus and his (real!) reindeers at Santa Claus Park, a 20,000 square meter area surrounded by woods and overlooking Lake Maggiore and Lake Mergozzo.
Inside the Park, children and their families can visit the Twergi Village, with reindeers, craft workshops, the falconry, and a suggestive underground tunnel with gemstones.
Plus: traditional Christmas markets displaying local food and wine, crafts, Christmas decorations, items for kids, and a beautiful life-size nativity scene.
Opening times
9:30 am – 6:30 pm
Closed on December 25.
(photos: event's official website)
More Information >>>