Festa Maggiore – Terlizzi
6 August 2023 in Terlizzi, celebration in honor of Madonna Nera di Sovereto.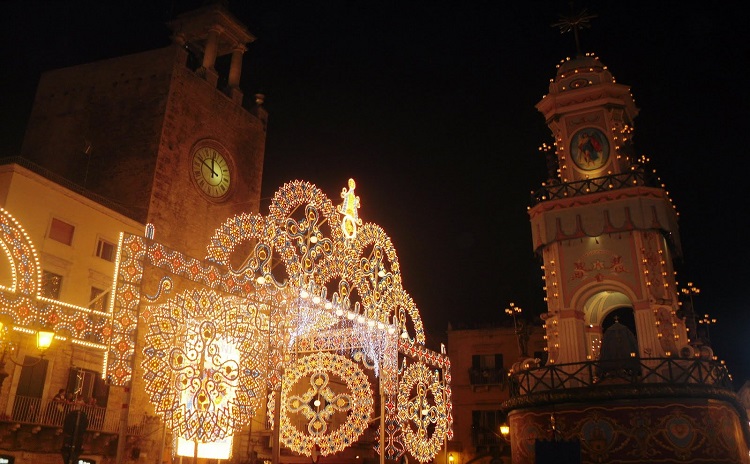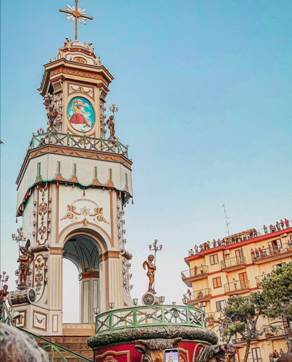 The Festa Maggiore in Terlizzi is celebrated on the first Sunday of August (this year on Sunday, August 6th, 2023) in honor of the Black Madonna of Sovereto (Madonna Nera di Sovereto), a Byzantine icon discovered around year 1000 in a karstic cave in the wood of Sovereto, in Terlizzi, in the province of Bari.
According to legend, a shepard saw a beam of light coming from the ground. Thanks to this light he found a cave containing a picture of the Black Madonna of Sovereto. The Sanctuary of Sovereto is now located in that cave.
At the beginning of the 18th Century the Virgin of Sovereto became the patron Saint of Terlizzi and her icon was embedded in a silver shrine.
Since then, the annual celebrations in honor of the patron Saint are held on April 16th and 23rd, while Festa Maggiore is held in August.
The icon of the Madonna goes through the streets of the town on a triumphal float, a spectacular 22-metre high machine pushed by 60 men and 4 helmsmen.
INFORMATION
Free entrance
See the website>>> or the Facebook page of the Association to know more.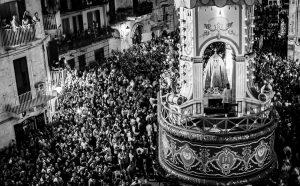 Photos: from the Facebook page of the event
MAKE YOUR HOLIDAY MORE  UNFORGETTABLE
Take the chance to taste traditional Puglia's food>>>
and why not also try the wines from this territory>>>
After the feast, discover further events or places to visit in Puglia>>>
More Information >>>