Living Nativity Scene – Tricase
December-January. Representations of one of the most enduring nativity scenes in Southern Italy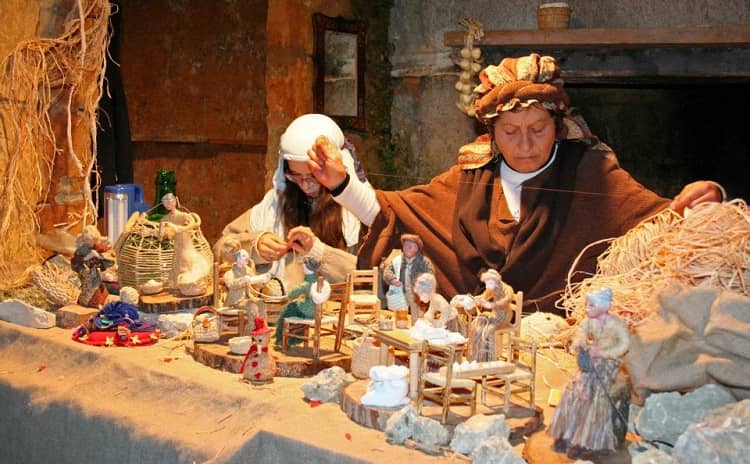 The 41st edition of the Living Nativity Scene in Tricase, in the province of Lecce, is one of the most enduring nativity scenes in Southern Italy. It is open for visitors from December to January.
Since 1976, the Living Nativity scene in Tricase is both a religious and cultural event that has always reaped great success, so much that Tricase has also been defined the Italian Bethlehem because of the careful study of the past, the realism of the sets, the costumes, the representation of the ancient craft and agricultural tools…
Over 200 people take part in the representations of the living nativity scene of Tricase.
The Nativity Scene has a permanent structure located on the hill of Monte Orco and the crib area is very large: about four hectares.
The route is about 2 kilometers long. Along this natural path, visitors may see ancient rural huts and also reconstructions specially prepared to host the "scenes" representing 50 ancient crafts of the region.
We kindly recommend to check on the website or on the event's facebook page for any possible change of dates or program
Photos from the Facebook page of the event

ARE YOU IN PUGLIA?
See further events to go or places to visit>>>
WILL YOU SPEND CHRISTMAS AROUND ITALY?
See a selection of Christmas events around Italy>>>
More Information >>>