The Festival of Cultivation – Parabita
On Sunday May 27th, a traditional religious feast in the province of Lecce.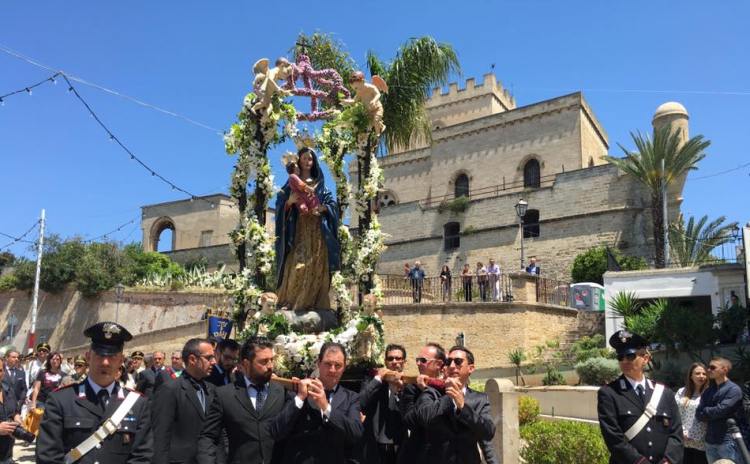 On the last Sunday of May (27 May 2018), the city of Parabita, in the province of Lecce, celebrates the Matonna ta Cutura (The Madonna of Cultivation).
According to the legend, while a farmer was ploughing a piece of ground, he noticed a mass on which an image of Virgin Mary with the Child was depicted. Enthusiast of his discovery, he ran in to the village to announce the issue by bringing the stone at the village's church. The next day, the inhabitants went to the church to pray in front of the stone, and they noticed that the mass disappeared and that it miraculously returned in the place where it was found by the farmer. From that moment then the veneration of the Madonna became also a ritual to ask a healthy and rich harvest.
The program of the Festival of Cultivation starts at noon of the last Sunday of May when the "Curraturi" recall the running of the farmer towards Parabita to announce the discovery and they stop in front of the Madonna under the "Gate of Gallipoli" ("sutta a porta"), one of the 3 gates of the city's wall.
The path where the farmer ran, by the time, became longer: until 1800 the departure was from the "Sanctuary", then from the "Paradise", an old manor farm. Today this race is also called "La Gara del Chilometro" (The race of the Kilometre).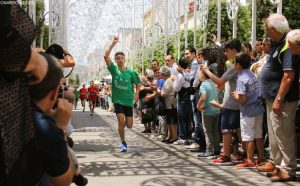 During the Festival of Cultivation, the Church and the streets are decorated with lights and in the evening the sky is full of fireworks.
(photos: event's Facebook page)

Go to the website The Festival of Cultivation – Parabita