Putignano Carnival
From February 4th to 21st, 2023 Four parades of the oldest Carnival in Europe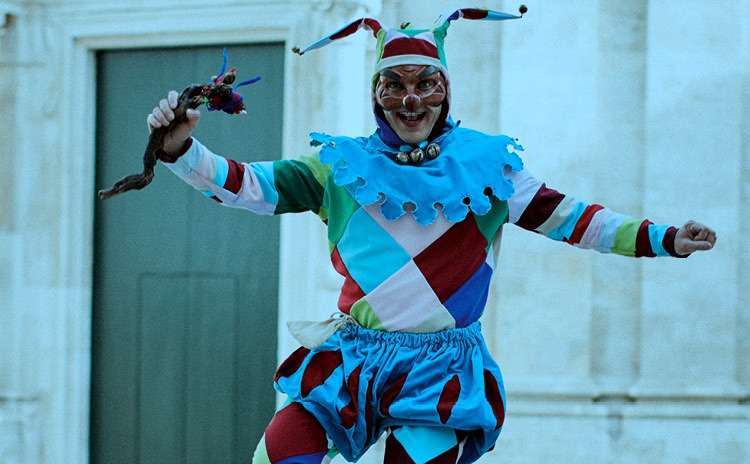 Putignano Carnival, now in its 629th edition, is recognized as the oldest Carnival in Europe.
The uniqueness of this Carnival is that every year Putignano chooses a main theme from which the wagons draw inspiration.
The theme of the 2023 edition is focused on fairy tales as an aid to thinking about adventures and misadventures of life and as a starting point for creativity and imagination of young and old.
In 2022 the theme was the "Traditional Rites"
At the end of the event, the best-themed wagon is awarded.
The parades of the allegorical floats are scheduled on 4-12-19-21-February 2023 and a parade is possibly also on February 25th.
The openig of the parade is dedicated to Farinella traditional mask, a clown wearing the city colours.
Farinella is also the name of a traditional food similar to a chickpea and barley flatbread.
The event includes workshops for kids, entertainment and live performances.
For the occasion, the Carnival Museum in Putignano opens extraordinarily and the days before and after the parades, it organizes guided tours of the papier-mâché giants workrooms to see the work of the craftsmen. Reservation is required
The Carnival Foundation is committed to environmental sustainability, for this reason, uses only recycled paper-mâché and plastic free eco-friendly materials.
Admission with fees to the masked parades
For further Information send a mail>>>
NOTE
ItalybyEvents is not responsible for changes in dates or programs
Check the site or the facebook page for any updates

(photo: event's official website)
——

DO YOU LIKE CARNIVAL?
See a selection of further Carnivals in Italy>>>
More Information >>>