Red Bull Cliff Diving – Polignano a Mare
On 22-23 September, the international diving competition from over 20 meters.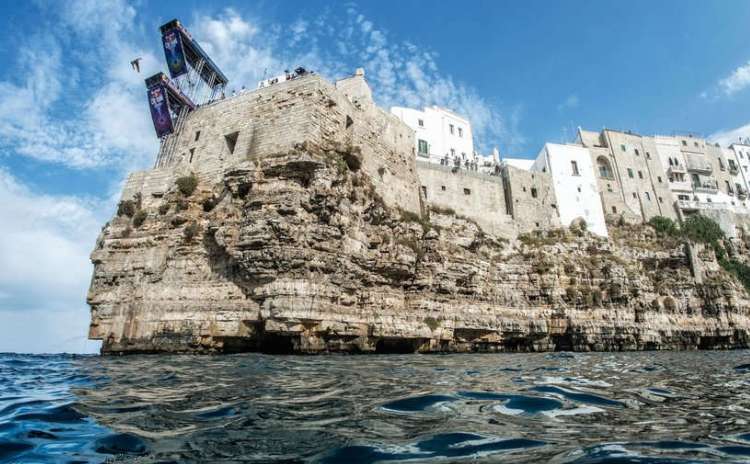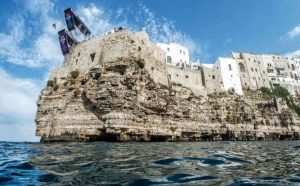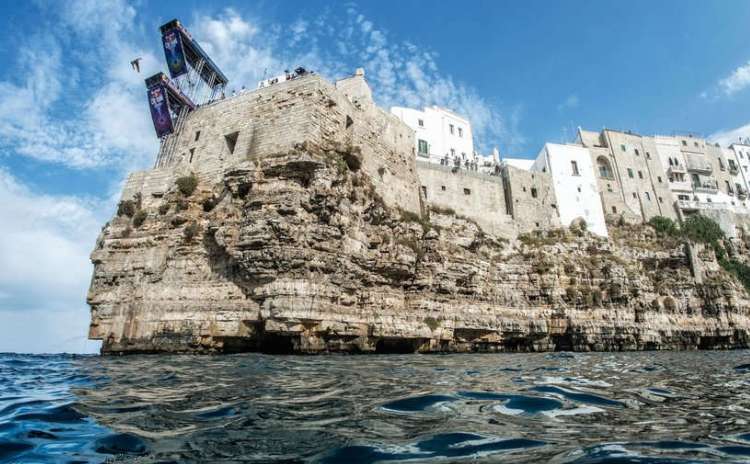 The Red Bull Cliff Diving World Series is an international diving competition.
Since 2009 the Italian round takes place in Polignano a Mare and this year it is held on Saturday, September 22, and Sunday, September 23, 2018.

The athletes, men and women, dive from two platforms placed at 21 and 27 meters above the sea level.
Uniqueness and curiosity of this event in Polignano: to arrive at the platforms, the athletes must go in the house of a citizen built on the cliff and pass through his living room. For this peculiarity the Italian round is one of the most famous emplacement of the whole international circuit of Red Bull Cliff Diving competition.
The athletes must perform in 5 different groups of diving:
– Front
– Back
– Inward
– Reverse
– Handstand
Polignano a Mare is in the province of Bari and it's the home town of Domenico Modugno, the author of the song "Volare", one of the most sung and famous songs in the world.
Who else was born in Puglia ? >>>
Go to the website Red Bull Cliff Diving – Polignano a Mare