Te la Uliata Feast – Caprarica di Lecce
CANCELED IN 2022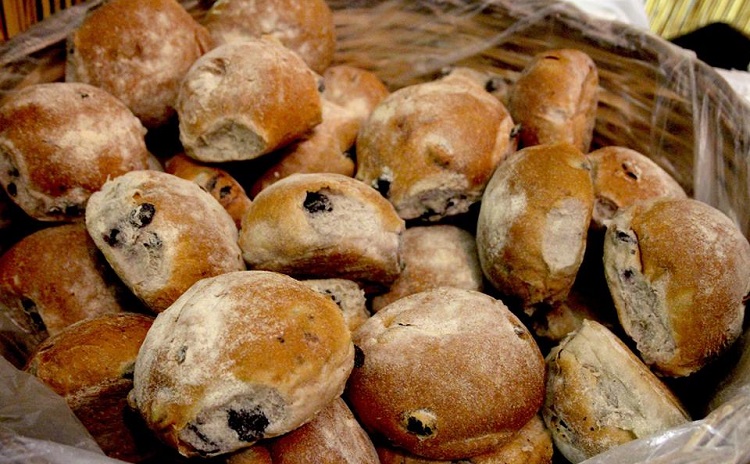 THE FEAST WILL RETURN IN 2023
Feast dedicated to the traditional Apulian bread and music.
Caprarica di Lecce, in the province of Lecce, is celebrating summer 2023 with the 10th edition of the Te la Uliata Feast, in July.

"Uliata" is a "puccia" (a particular type of bread) made with Salento's secular black olives. This Apulian gastronomic specialty is widely appreciated by locals and tourists alike, as shown by the increasing numbers of visitors that stop by the Te la Uliata Feast to taste its different interpretations of the Uliata (as it often happens with traditional food, every family had its own recipe).
The Te la Uliata Feast is the perfect occasion to taste other regional specialties, as well: "pittule" (small balls of fried dough), aubergines, peppers, "turcinieddhri" (grilled lamb offal rolls). Everything, of course, will be paired with amazing Apulian wine made by local producers.
Dessert lovers will be delighted to know that "pasticciotto leccese" (a custard-stuffed pastry baked in the oven) and the traditional "spumone salentino" (layers of chocolate, hazelnut and vanilla ice-cream on a Marsala or liquor-soaked sponge cake base) are also served at the Feast.
Traditional music, "pizzica" (a traditional Apulian dance), and group dancing animate the evenings.
INFORMATION
Free entrance
See also the Facebook page of the event>>>
Discover more delicacies that are waiting for you in Apulia here >>>
Pictures are from the event's official Facebook page
More Information >>>