Girotonno – Carloforte
May-June 2022. Food and wine event dedicated to the red tuna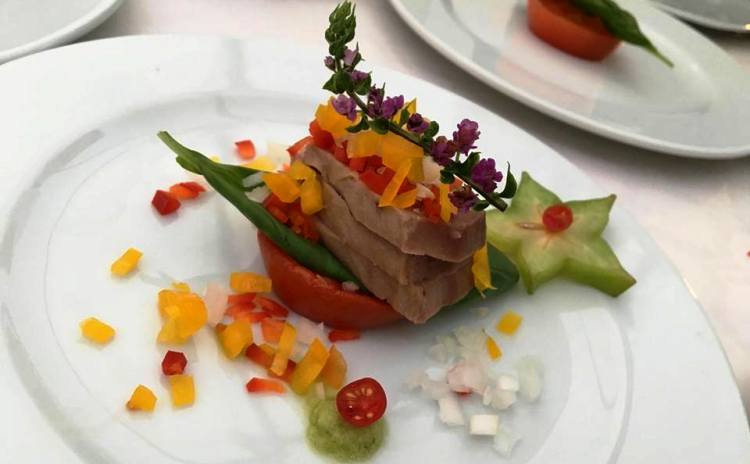 The 18th edition of Girotonno takes place in Carloforte, on the small island of San Pietro in South-Eastern Sardinia, bewteen May and June 2022.
Girotonno is a food and wine event that is becoming more successful and international every year: 4 days of events, live music, live cooking, meetings and shows whose protagonist is red tuna, traditionally caught on the Island.
The program:
– Tuna Cuisine Competition: an international food competition where the participants (coming from all over the world) challenge one another by preparing recipes based on the tuna. A technical jury, composed of journalists, experts and opinion leaders, and a popular jury, composed by the visitors who taste the dishes evaluate them and vote for the best one with a number pallet.
– Girotonno Live Cooking: live cooking show where the audience can watch the preparation of recipes based on tuna realized by Italian and international chefs and finally visitors can taste the plates.
– Girotonno Tuna Village: Sardinian and Japanese recipes to taste.
(photos: event's official facebook page)
More Information >>>