Is Gruttas Hypogeum Village – Sant'Antioco
A Punic necropolis partly inhabited by shepherds until the 1970s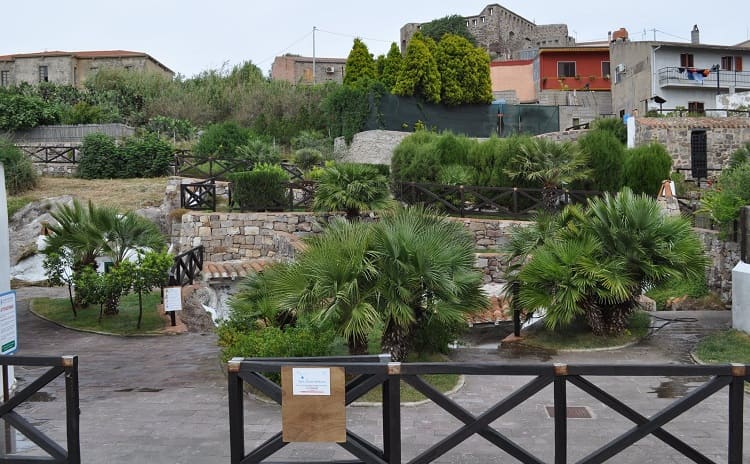 The Hypogeum Village (ie underground) is located on the island of Sant'Antioco in the province of Southern Sardinia, Sulcis area.
It is a part of the Punic necropolis which includes hundreds of tombs dug into the tuff by the Carthaginians between the end of the 6th and the end of the 3rd century b.C.
In 1600 the shepherds and farmers of the island, afflicted by the continuous barbarian raids, occupied the Punic tombs, which were hidden from the eyes of the invaders, and turned them into cave dwellings, which are somewhat reminiscent of the Sassi of Matera.
Known as Is Gruttas. in the years around 1930 the inhabitants of the caves, called Is gruttaiusu, reached about 700 people. The caves were then abandoned in the 1970s. and in the mid-90s the recovery of the "caves" district began and some houses were also restored and made open to visitors, with the furniture and furnishings of the time. The underground village has become one of the most visited sites in Sardinia.
A visitor commented: "We took a dip in the past, the ancient past of the necropolis and the more recent past of the cave dwellings. What you feel during the visit: you entered a piece of history!!! ".
Among the Sardinian necropolises of the Punic age, that of Sulcis is currently the most important for its vastness and architectural complexity, and the most visited. Its original extension of over six hectares suggests that the population of ancient Sulky was around 10,000 inhabitants, making it one of the most populous and extensive cities in the Mediterranean.
USEFUL INFORMATION
Entrance with a fee
Visits and tickets:
To visit the Hypogeum Village, please contact the ticket office of the Ethnographic Museum in Via Necropoli, 24 D
The Hypogeum Village is open:
– from April 1st to September 30th, 9.00am >8.00 pm
– from October 1st to October 15th, 9.00am > 1.00pm and in the afternoon 3.30pm > 8.00pm
– from October 16th to March 31st, 9.30am > 1.00pm and in the afternoon 3.00pm> 6.00pm.
2022 – This year we can't guarantee that opening hours will be the same
It is recommended to call +39 0781.82105 for exact opening hours.
It is recommended to wear a safety mask and to keep an interpersonal distance of at least 1 meter.
Closing days: Easter, 25 and 26 December,
On January 1st and August 15th opening hours may vary.
Photos from the Facebook page of Monumenti Aperti di Sant'Antioco