The Art of Copper and Textiles' Museum – Isili
The art of copper and weaving of Isili. VIRTUAL TOUR AVAILABLE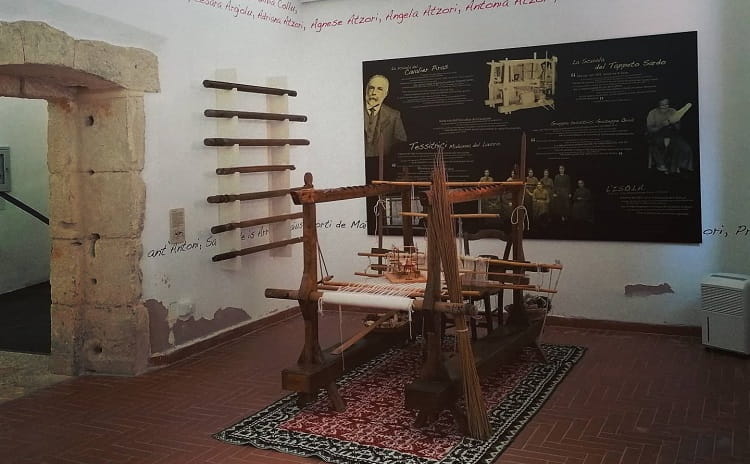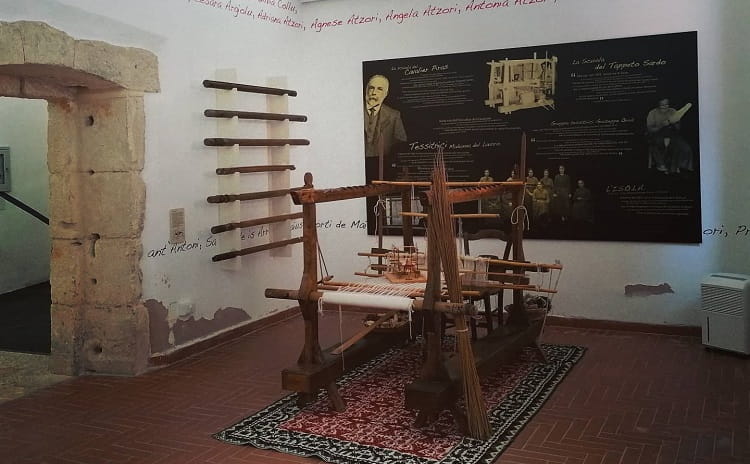 The Museum for the Art of Copper and Textile is located in Isili, in Southern Sardinia and it is hosted in an ancient convent of the Piarist friars dating back to the seventeenth century.
It is the only museum in Italy that narrates the art of copper and weaving, two arts deeply integrated into the Sardinian agro-pastoral culture.
Through these two main themes, it tells the story of the community of Isili.
The museum is divided into 3 sections: the fabrics, the artistic fabrics, and the copper ones.
Fabrics – This area illustrates the practices, techniques, styles, and the traditions of the weavers who give life to fabrics. Moreover, it offers the opportunity to think about the topics of textile production, the relationship between craftsmanship and art, and between profession and life.
The Artistic Fabric – The "Artistic Fabric" section of the Museum exhibits thirty tapestries that retrace two centuries of Isili tradition including crate covers, saddlebags, bedspreads and historical artifacts. The purpose of this section is not only to show a collection of works from the past, but also to "invent tradition", illustrating the design and the chromatic languages ​​of the past, in order to reinvent them in a modern way.
Copper – For centuries the artisans of Isili have been producing shining copper objects embossed and decorated with elaborate hammering in their workshops. In this section, visitors can admire objects, images, and listen to the sounds and voices of retailers, artisans of the mysterious art of copper, called "Arromaniscu" or "Arbaresca", who spread these precious products to every corner of the island.
USEFUL INFORMATION
Opening hours: check the website>>>
Entrance with a fee
Booking is strongly RECOMMENDED to avoid queues.
It is recommended to wear a safety mask and to keep an interpersonal distance of at least 1 meter.
For information please call +39 0782802641 or +39 3482231271
IS FASHION YOUR PASSION?
Discover further museums dedicated to fashion throughout Italy. Clothes, but also accessories…>>>
Photos from the Facebook page of the museum