The House of Bats – Tempio Pausania
Inside the Nuraghe Majori live the tiniest bats in the world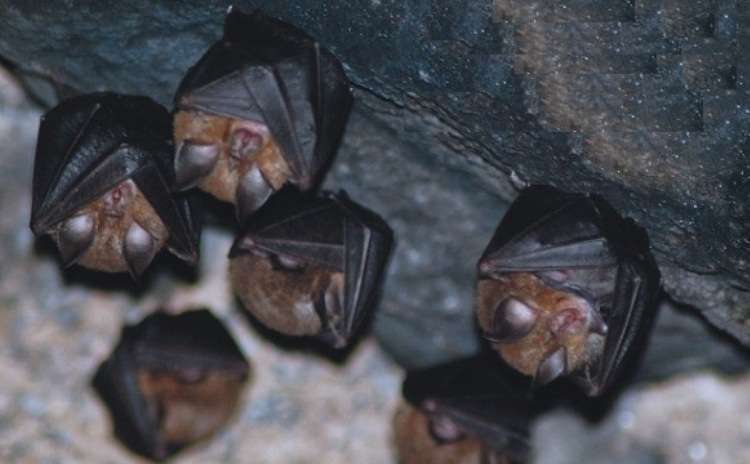 The House of the Bats in Tempio Pausania is inside the majestic Nuraghe Majori, an ancient megalithic building typical of Sardinia.
For over a century, a colony of tiny bats has settled here, the Rhinolophus hipposideros with a curious Italian name, "minor horseshoe" due to the horseshoe-shaped nasal growth.
These bats are among the smallest bats in the world, about 6 cm long, with a wingspan of 22 cm. and weigh between 5 and 9 grams. The hair is light, greyish white, darker in the upper part.
The bats arrive at the nuraghe in mid-April, give birth in June and migrate in October.
To see them, visitors have to enter in small groups and keep quiet. Then in the semi-darkness thousands of mini-bats appear, motionless, hanging from the ceiling in the classic upside-down position. If lucky, some visitors may see a mother teaching the little ones to fly.
Obviously, the camera flash is banned.
The Nuraghe Majori is located about two kilometers away from Tempio Pausania (in the province of Sassari), in Conca Marina, at 498 meters above sea level, on top of a granite hill covered by a dense forest of cork, holm oak, downy oak, ash and alder. The Nuraghe Majori is the most important and the best-known nuraghe in Gallura. It has always been called "Majori" for the huge blocks of granite just hewn and placed more than 3500 years ago.
Useful information:
– from April 1st to October 31st from 9:30 am to 7:00 pm including Sundays.
– from November 1st to March 31st visits to the nuraghe only upon reservation by calling at +39 347 29 95 933,
Free or guided visits are available.
Entrance with a fee.
For information on costs, reductions, updates on opening hours, please visit the website>>>
It is recommended to wear a safety mask and to keep an interpersonal distance of at least 1 meter.
Are you in Sardinia?
Find out more events in Sardinia here >>>
And why not taste the Sardinian cuisine>>> and also its local wines>>>
Photos from the Facebook page of the Nuraghe Majori