Visiting Florio Wine Cellars – Marsala
Guided tours in the old cellars. Including wine and marsala tastings.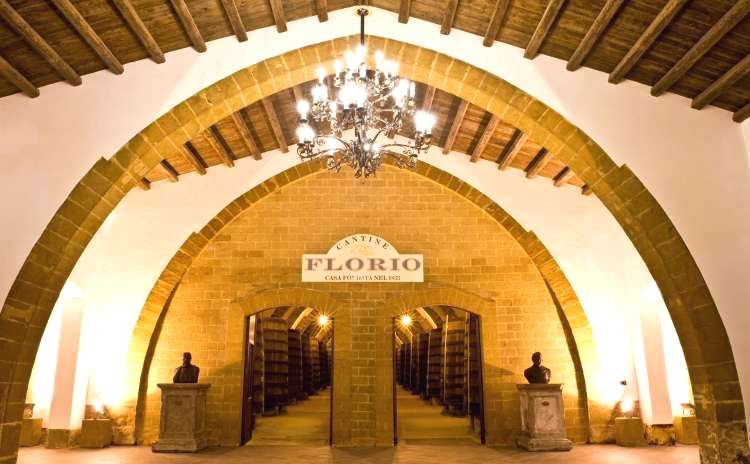 Cantine Florio, in Marsala, (Sicily) organize all year round different typologies of tours and tastings dedicated to Marsala, Corvo and Duca wines accompanied by seasonal gastronomy delicacies of the territory.
The tour includes the visit of the coopers, where the old tuff flooring has been restored and it is possible to admire some huge vats of the 19th century that are still used for the Marsala's refinement.
The tour ends in the Donna Franca Tasting Room with the tasting of wines. A short visit at the Florio Wine Shop makes it possible to discover all the Duca di Salaparuta, Corvo and Florio wines, and a selection of excellent handcrafted Sicilian products.

Useful information:
The cellars are open all year round:
Visits are in Italian and in English.
Guided tours can also be reserved in French or Spanish upon request.
Reservation and availability on the website>>>
Further information
Tel: (+39) 0923 781 305/317/306 or 0923 781111
email >>>
Also Cantine Duca di Salaparuta in Casteldaccia, near Palermo-Sicily, offer tours and tastings >>>

AND AFTER THE VISIT?
See a selection of further events or places to visit in Sicily>>>
Enjoy the traditional food of the region>>>
And, for your next trip, discover some fascinating Theme Museums throughout Italy>>>

More Information >>>